Here's Why Cardi B Hasn't Gotten a Nanny for Baby Kulture
Plus, a sneak peek at the nursery!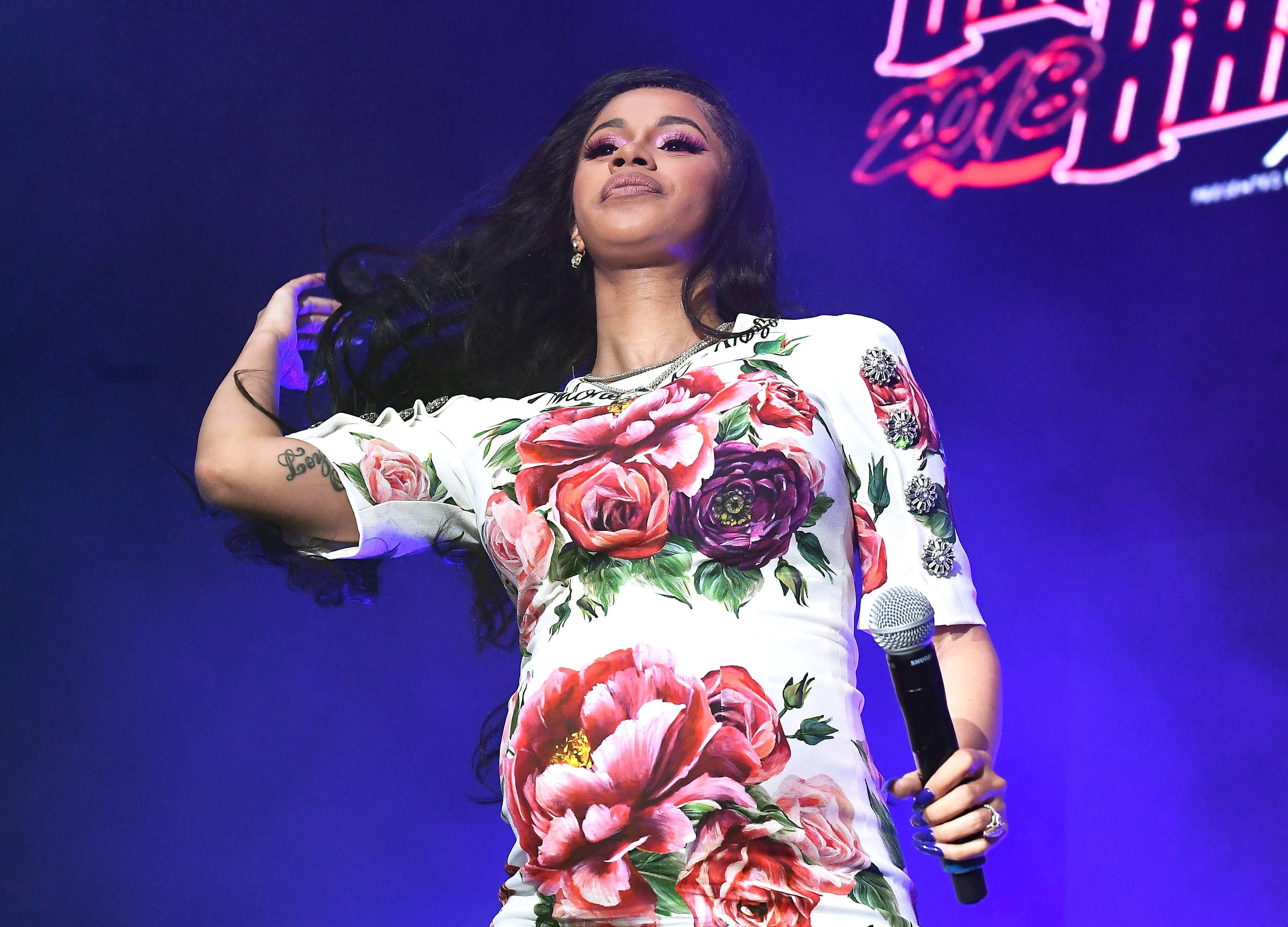 Cardi B spoke to her followers—via a toy monkey—updating them on all things baby Kulture Kiari. The rapper welcomed her first daughter with husband Offset (this is his fourth child—he has two sons, Jordan and Kody, and a daughter, Kalea Marie, from previous relationships) just over a week ago.
Surprisingly, she has not gotten a nanny since for Kulture. "I just want to learn how to be a mom. I want to enjoy every single second of it since I'm going back to work," she explained.
 "My mom has not left my sight, not one time. This is her first grandkid… So this is all new to her again, just as it is new to me," she explained in the video. "My sister has not left my sight at all. She's such a good helping hand, and my dad, he's just running errands for me in New York."
Cardi also gave followers a peek at Kulture's lavish gold crib. The design features white tulle and a gold crown on top and was gifted to her by her friend and Waist Trainer Queen Premadonna. 
"I didn't want to set the crib up until we moved to our official home, but Offset set it up while I was in the hospital and it's just so gorgeous," she said while showing off their daughter's bed. "My baby's sleeping right now,"she added, after giving just a glimpse of the matching bassinet.
The crib comes from Kapesh Designs, and their Instagram says they have an identical one in stock if you want your little one to sleep like baby Bardi.
Sadly, still no peek at Kulture...yet.