Django Star Forced to Apologize to Cop She Accused of Racism
Daniele Watts also sentenced to counseling, community service.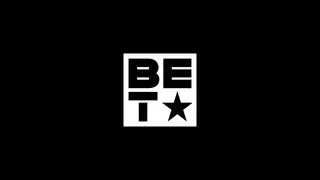 Daniele Watts is paying the price for crying wolf. The Django Unchained actress will apologize to police after accusing them of racially profiling her last year during a highly-publicized arrest. Watts was cuffed and detained by three officers in September 2014 after she and her partner Brian Lucas were allegedly caught engaging in sexual activity inside of a car parked on a busy public street.
Watts and Lucas pleaded no contest Monday to disturbing the peace in the incident, in which police said they responded to a "citizen complaint of indecent exposure" after someone called 911 to complain. At the time, Watts said she and Lucas, who is white, had been targeted because they were an interracial couple.
Watts denounced the officers in a long Facebook post the day she was cuffed, saying, "The tears I cry for a country that calls itself 'the land of the free and the home of the brave' and yet detains people for claiming that very right."
But a police audio recording of the confrontation, which was leaked online, told a different story, and Watts quickly found herself losing support for her case. Civil rights leaders later called on Watts to apologize to the police, who seemed to be clear of any wrongdoing.
In addition to sending written apologies to the officers, Watts and Lucas were each sentenced to a year of counseling and 40 hours of community service. 
"It was a very emotionally charged case," the couple's attorney Lou Shapiro said. "I think it's a nice ending to an emotionally charged case, to have a letter of apology. It's a win for everybody."
BET.com is your #1 source for Black celebrity news, photos, exclusive videos and all the latest in the world of hip hop and R&B music.
Click here to subscribe to our newsletter.

(Photo: Todd Williamson/Invision/AP, File)