Group of Georgia High School Football Players Step Up And Rescue Woman From Car Crash
A Rome, Ga., witness to the accident said the six young men jumped into action when the saw someone in need.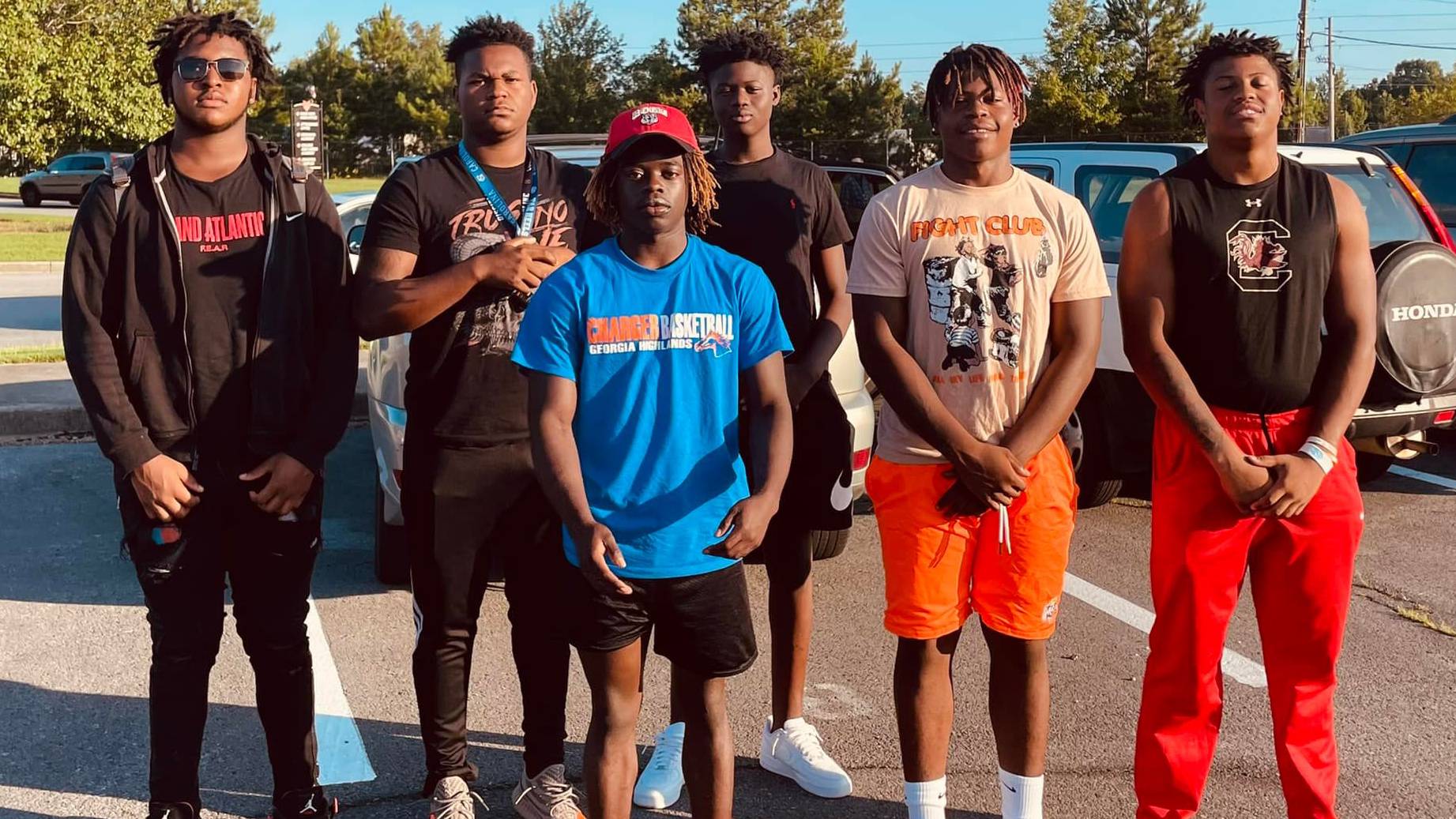 For most high school football players August rolling around means the beginning of conditioning for the fall season. But six members of the Rome, Georgia team will likely spend the weeks before their first games heralded as heroes.

That's because an accident last week caught their attention and spurred them into action, saving a woman's life after she reportedly collided with a vehicle head-on.
Luis Goya, a 9th grade math teacher at the school, according to CBS News, relayed the incredible story on his Facebook page.
"This morning I witnessed something amazing that our Rome High Football players did," Goya wrote on his Facebook page, captioning a picture of the young men in the post made last Friday (August 12). "While I was in front of the school during my morning duty, I heard a loud noise at the intersection that appeared to be a wreck."
Goya noted that he ran to the intersection and saw two cars were involved, one of which had the woman stuck in the wrecked vehicle.
"The door was jammed and in terrible shape," he continued. "While I was on the phone with the 911 dispatcher, the football players who witnessed the wreck, ran to the car and started helping the lady. They literally started using their strength to pry the door open, so the lady could be released. After a few seconds of pulling and pushing the door, the boys ended up opening it and helped her get out of the car. She was shaking and still in panic, but our RHS boys gave her comfort and were able to help her."
According to Rome Police Department Assistant Chief Debbie Burnett, the woman swerved her vehicle in order to avoid colliding with a car that turned in front of her, but ended up hitting another vehicle. That's when the six Rome High School football players ran out to assist her, because she was pinned in her car.
"The Rome High School football players really showed up today. They went above and beyond to help this lady without hesitation," Goya added.
Both the woman and the 16-year-old driver at fault were not immediately identified, however the woman was transported to a local hospital "with what we last knew as minor injuries," after the teens rescued her, Burnett said.