Nas' Home Burglarized While In NYC Celebrating The Release Of His New Album
No one was home during the time of the robbery.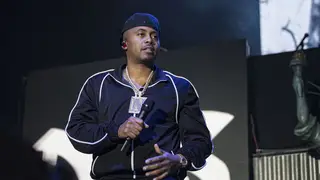 A pair of burglars victimized Nas while the rapper was celebrating the release of King's Disease III album release in NYC according to TMZ.
The outlet reported that the men broke into the home on Saturday around 8:30 PM PT, smashing through a rear door to gain entry.
The rapper's team only noticed the burglary as the crew happened to spot ring camera footage that showed the two burglars as they were leaving the home. The robbers were gone by the time the police arrived on the scene. No one was home at the time of the robbery.
Sources told the publication that while the robbers left with two big bags, the items were not identified nor the amount of the stolen belongings.
We'll keep you posted as we receive more information.