Dirty Politics: Will Negative Advertising Pave the Way to the White House?
Negative advertising and campaigning in the 2012 presidential election are at historic highs.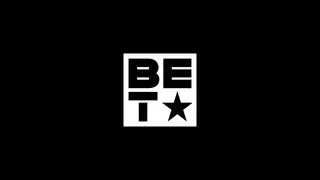 With just a few days left, it looks like July 2012 will go down as the most intensely negative month in presidential election history — so far, that is. In addition to daily attacks such as these that Teams Obama and Romney have each on occasion denounced as "vicious," "whining" and recently "twisting words," they and the super PACs that support them have spent unprecedented millions of dollars on television and online advertisements.
If you live in one of several battleground states where the campaigns have poured most of their advertising dollars, half an hour in front of the television might leave you feeling a little bit bruised. Unfortunately, they're just getting started.
According to Robert Smith, a political scientist at San Francisco State University, negativity is standard operating procedure.
"Obama is almost compelled to go negative against Romney because although he has what is actually a very good record, it's one that he finds difficult to defend because the stimulus for all the good it might have done has not improved the economy enough for him to run on it," Smith said. "And the health plan, for all the good it might do, is still unpopular."
That leaves the president with the difficult task of convincing enough voters that while the economic numbers are not looking good, under Romney's watch they will only get worse and therefore he would be a worse president. He also has sought to use his rival's enormous wealth and offshore bank accounts and his experience at Bain Capital to define him as a flip-flopping vulture capitalist who's "the problem, not the solution," as one ad says.
But is Obama also taking a gamble and risking an extremely important asset — his continued personal popularity?
In an NBC News/Wall Street Journal poll released Tuesday, 32 percent said their view of Obama was "very negative," up six percentage points since the question was last asked in April. In addition, 24% of respondents said they had a "very negative" view of Romney, compared to 18 percent in April. In terms of favorability, Obama is way ahead by 39 to 35 points, but continued doubts about his stewardship of the economy have led voters to question whether Romney, who leads on that issue by 43 to 36 percent, might do a better job.
The former Massachusetts governor and his surrogates have sent a barrage of negativity the president's way, as well, in ads that depict him as unequipped for the job and the business community's biggest enemy. Smith predicts that after the national conventions at the end of the summer, it's only going to get worse. That's when ads with messages that border on racism will start to appear, he said.
"I think the far-right of the party can't resist the effort to other-ize Obama and make him seem as they say, 'not one of us, not quite an American.' So that means it's going to be a very negative campaign," added Smith, "and Obama will have to keep the pace."
This week, Vanderbilt University and YouGov anounced a new Ad Rating Project that will survey voter responses to political television ads, Bloomberg reports, and will "identify controversial and game-changing ads."
BET Politics - Your source for the latest news, photos and videos illuminating key issues and personalities in African-American political life, plus commentary from some of our liveliest voices. Click here to subscribe to our newsletter. 
(Photo: from left Courtesy of mittomney.com, courtesy of barackobama.com)