Commentary: Olivia Pope, Annalise Keating and Cookie Lyon Are Not Your Therapists
Why social agendas kill art.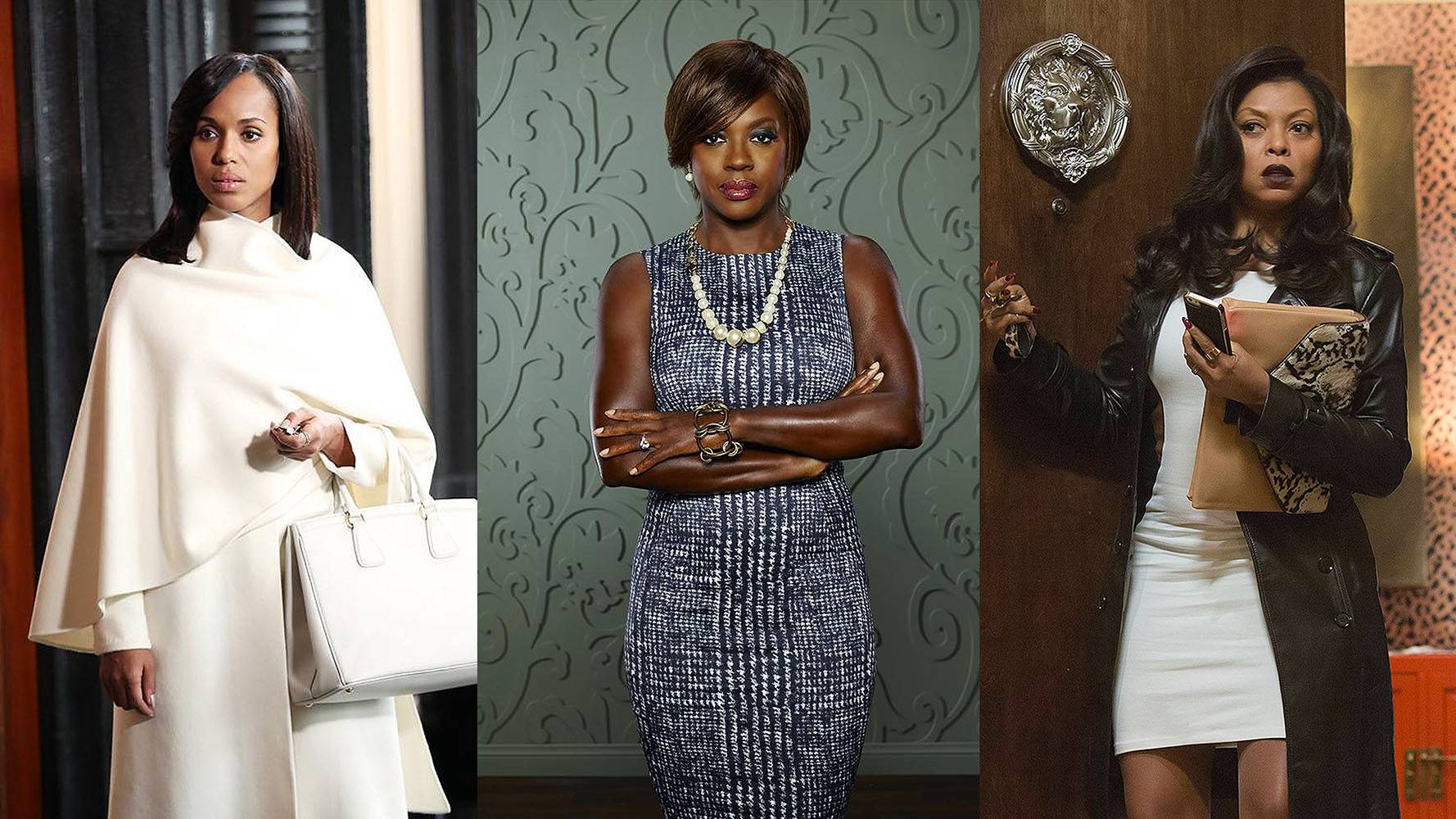 Imagine if social media existed when Good Times was on the air. Online "critics" would've blasted the show with hashtags, opinion pieces and online petitions. "Why do we need to see a Black family in the projects? Why is Thelma's butt on display? Jimmie Walker is a minstrel show! #NoDynomite!" Of course, Good Times is now considered one of the most iconic shows of all time.  
If we had the wonders of social media when Love Jones hit theaters in 1997, I guarantee you someone would've written a piece titled: The Problem With Love Jones. "Why is Nina Mosley allowing herself to be manipulated by Darius Lovehall? Why would she date his best friend?" The 1997 classic would have been reduced to an anti-feminist depiction of Black intellectuals. Today, Love Jones is a classic and still influences Black independent cinema. 
Seminal depictions of Black life may never have survived had they been subject to the agenda scrutiny of social media. Once upon a time, art and pop culture weren't immediately judged by anyone with an Internet connection and a handful of Twitter followers. Maybe Love Jones, Good Times, Martin or other projects from Black artists wouldn't have been as successful, edgy and impactful if they weren't allowed to marinate in the culture. It's important to let art breathe, but in today's overly reactionary society, "critics" make sweeping judgments in 140 characters before the final credits even roll. Often, these critiques are not about the quality of the work, but rather how the work supposedly represents a particular community. 
Lee Daniels's Empire is the biggest and most-talked about show of the past month. Nonetheless, by the second episode, commentators were already complaining about "cookie-cutter" stereotypes, especially Taraji P. Henson's character, Cookie, who is over-the-top, sassy and just out of jail. One blogger called Empire "poison on a plate." Another writer labeled the show "coonery." Ms. Henson snapped back with, "That's real life stuff. So I'm glad you're mad." In addition, some were angered that the show allegedly perpetuated a stereotype that Black folks are more homophobic than other communities — even though none of the characters said African-Americans were "more" homophobic. Rather Jamal, the Black gay character played fantastically by Jussie Smollett, stated there is "way too much homophobia in the Black community," which is not only true — there is way too much homophobia everywhere — it stands to reason that Jamal would make an observation about his own community. But some ranted "myths" are being upheld…and it was only episode two. No one considered the homophobia could be a plot device and by the end of this season or next season, the father will accept his gay son. It's called foreshadowing. 
Similarly, a few episodes into How to Get Away With Murder, the main topic on social media was Viola Davis's wig. Again, if people would've breathed for a moment, they would've seen the wig was essential to the plot. Annalise eventually removed the wig, creating an incredible television moment that was heralded as groundbreaking (the moment was Viola's idea, for the record). For the sake of space, I'll avoid breaking down all of the rants about Scandal, which has caused some to threaten they are "leaving" Shondaland.
 
Not to say any of these shows are without flaws, but time and context is required to fully appreciate art. For example, Hattie McDaniel was famously bashed by the NAACP for constantly playing a maid. The Oscar winner clapped back with, "Hell, I'd rather play a maid than be one!" It wasn't until McDaniel died that people realized her impact on Hollywood.  
Diahann Carroll's television show Julia was condemned in 1968 by several Black critics for portraying a single mother and a character that was a "white Negro." But when Scandal hit the airwaves, Kerry Washington and Shonda Rhimes credited Diahann Carroll for tearing the door down decades before. The critics rarely attacked the work. No one thought McDaniel or Carroll were bad actresses, but it was the politics of representation that created outrage — and the critics were clearly wrong.  
There is a Black renaissance on television, both network and cable: Empire, Scandal, How to Get Away With Murder, Being Mary Jane, Real Husbands of Hollywood, Black-ish — isn't this variety of the Black experience on mainstream television what we wanted? We have spent decades to make mainstream America understand that there is no "one" African-American type and in order to abandon that monolithic idea, we need nuanced characters who are teachers, criminals, musicians, law professors, news anchors, LGBT, poor, rich and middle class. The expectation by our own community to uphold an imaginary Black ideal will suck the life out of potentially groundbreaking characters. 
 
I am not saying no one should critique. As a film critic, I know cultural criticism is important. However, let's triple-check that rants aren't an act of Internet narcissism. Versus culture policing, why not quality policing? Is it well written, well-acted and does the storyline do its job for its audience? These race-gender-class-LGBT-colorism-respectability politics are burdening art. Nothing can meet all of the intersections. Whatever issues are in your reflection, maybe it's time to wash off that mirror and look within. You can't find yourself in everything, but you might see a thread. Sometimes a story just needs to be told. Yes, there is still work to do, but Olivia, Mary Jane, Cookie and Annalise are not here to heal our societal wounds.  
BET.com is your #1 source for Black celebrity news, photos, exclusive videos and all the latest in the world of hip hop and R&B music.
Click here to subscribe to our newsletter.

(Photos from Left: Adam Taylor/ABC, Craig Sjodin/ABC, Chuck Hodes/Fox)