Travis Scott Dodges Criminal Charges in Deadly Astroworld Festival
10 people were killed, including a 9-year-old from compression asphyxia.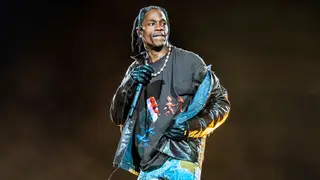 A grand jury decided against indicting rapper Travis Scott nearly two years after a deadly crowd surge at the 2021 Astroworld Festival left 10 people dead including a 9-year-old.
In a statement to ABC13, Scott's lawyer Kent Schaffer said, "It has just been confirmed to me that the grand jury no-billed Travis Scott, which is great relief to Travis. It's something we were hoping, something we expected based on lack of evidence." Schaffer also added, "Everything was presented to the grand jury, and they found there was no criminal liability on Travis' part."
Alycia Harvey, an assistant district attorney with the Harris County District Attorney's Office, explained that the nature of the fatalities imposed limitations on the charges that could be presented to the grand jury. Consequently, charges such as murder, manslaughter, and criminally negligent homicide were excluded from the potential counts.
Victims ranged in age from 9 to 27 with the official cause of death being compression asphyxia, according to the Harris County Institute of Forensic Sciences. Roughly 300 people were injured and treated at the scene, and 25 were taken to hospitals. The grand jury declined to indict five other people, including festival manager Brent Silberstein and chief of security John Junnell.