Kevin Hart's Dirty Little Secret
You heard it here first. You won't believe how Kevin keeps it smooth and Chocolate Drop keeps it sexy.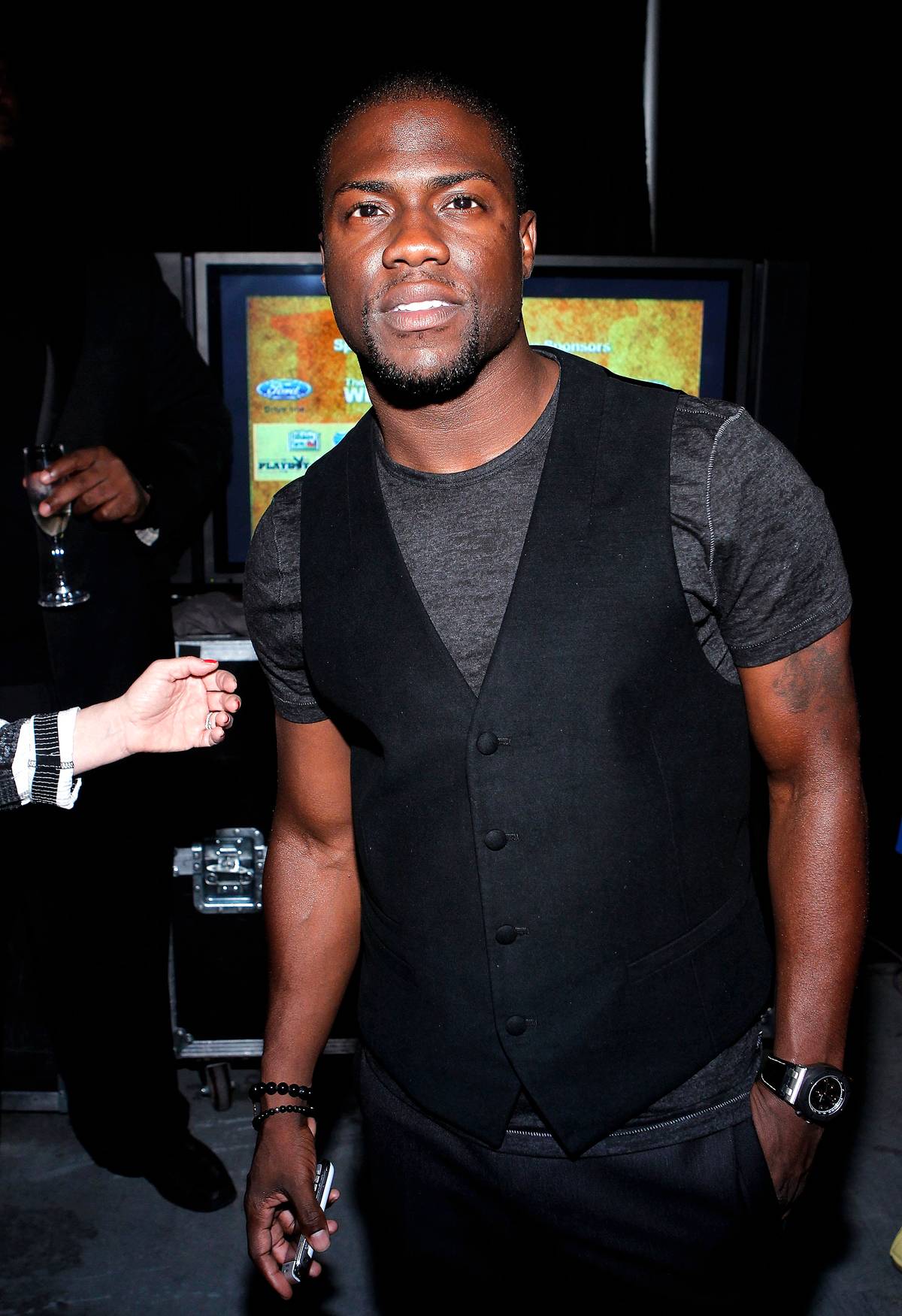 Comedian Kevin Hart has a secret. Not only does he moonlight as underground rapper Chocolate Drop, he's also come out of the closet as a beauty buff. You heard it here first. BET.com caught up with the insanely hilarious star at the recent Hoodies Awards and Hart opened up to us about his fetish for high-priced creams.
"I use a very expensive product that I don't feel comfortable talking about, but I'm going to give you an exclusive. No one else knows this. It's just you!" he says, before taking a deep breath and revealing, "I use La Mer." Surprisingly, Hart's skincare ritual is the stuff of legends. "So I use La Mer scrub and after I use the scrub I use the wash. Then, I use a hot towel to clean it off. After I take it off, I then take a replenishing moisturizer and put that on my face. And I cover that with a sealant," he says with the intensity of a seasoned facialist.
Realizing that he's said too much, Hart shouts, "Listen, your face is your money! I can't look like I'm 57 when I'm only 32. I gotta stay focused and take care of my skin!"
Though Kevin ensures that his skin stays supple, he transforms into Chocolate Drop to get ripped. With a stone-cold face, the gangsta rapper's spirit emerges and says "I run on the treadmill for exactly 27 seconds. Not 26, not 28. After that, I take a nap because I'm tired. I get up and do approximately 15 pushups. And then I take another nap, because I'm tired again."
His ripped bod isn't the only thing that drives the ladies mad. Chocolate Drop also says he regularly "bathes in hot dog water" because "the ladies like it when you smell like meat."
(Photo: Isaac Brekken/Getty Images)