Adele, Beyoncé to Perform at Michelle Obama's 50th Birthday Party?
A source says plans are already underway for the 2014 bash.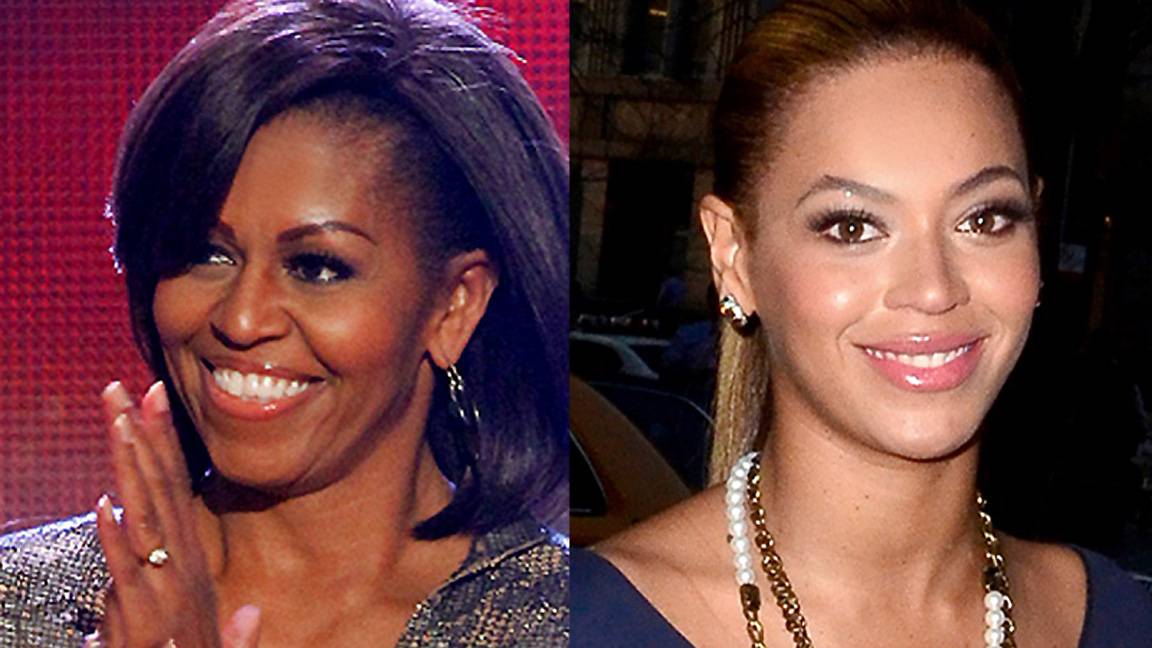 Michelle Obama's milestone birthday deserves some A-list talent, and rumor is that Beyoncé and Adele are confirmed to perform at the upcoming event. 
The first lady reportedly requested the Grammy-winning songstresses for her 50th birthday bash, which will supposedly take place next year. The high-profile event will be packed with celebrities and dignitaries, along with family and friends from Chicago. 

"America's first lady will be holding a huge celebrity-packed party for her birthday at the White House next year and, as she adores Adele and Beyoncé, she has asked them both to sing," an unnamed source tells U.K.'s The Daily Mail. "Adele has graciously accepted and waived her usual fee for the high-profile private performance. She will sing a selection of her most-loved hits for the first lady and her friends."
Bey, of course, performed at President Obama's inauguration and has been a long-time supporter of the first family. Adele is coming off of a lengthy hiatus after giving birth to a baby boy last year, and most recently performed her hit "Skyfall" at the Oscars. 
As for Mrs. Obama, she has less than a year to plan the rumored fete. She turns 50 on January 17, 2014.

BET.com is your #1 source for Black celebrity news, photos, exclusive videos and all the latest in the world of hip hop and R&B music.