Man Accused Of Killing 'Welcome To Sweetie Pie's' Reality Star Pleads Guilty
He also implicated the victim's uncle James "Tim" Norman.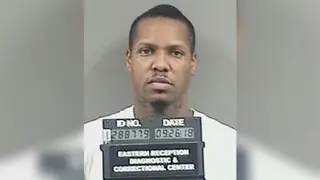 A man has pleaded guilty to killing Welcome To Sweetie Pie's reality star Andre Montgomery.
According to The St. Louis Post-Dispatch, on July 22, Travell Anthony Hill, 30, pleaded guilty to conspiracy to commit murder-for-hire and a separate count of murder-for-hire in the 2016 killing.
In Hill's plea agreement he implicated two other people charged in the murder-for-hire plot. He reportedly claimed the victim's uncle James "Tim" Norman "wanted Montgomery dead." Hill also said Terica Ellis, an exotic dancer who allegedly had a  previous romantic relationship with Norman, lured Montgomery to the location where he was shot. Hill was reportedly paid $5,000 to killed Montgomery.
Norman and Ellis were charged with conspiracy to commit murder charges. Travell Anthony Hill will be sentenced in September and is facing life in prison.
Montgomery, 21, was killed outside of a St. Louis apartment complex back in 2016. According to reports, Norman, his uncle, took out several life insurance policies on the victim totaling over $450,000 and attempted to cash in the policies just days after his nephew's death.
A burner phone and cell phone data were used to tie Norman to the horrific crime, WLBT reports.
James 'Timothy' Norman's trial date is scheduled for September 2022.
Welcome to Sweetie Pie's aired for five seasons on OWN.