See What Model Ebonee Davis Had to Say About Racism in Fashion
"We can, and have, and will rise out of the ashes, and become examples of resilience, drive, and excellence."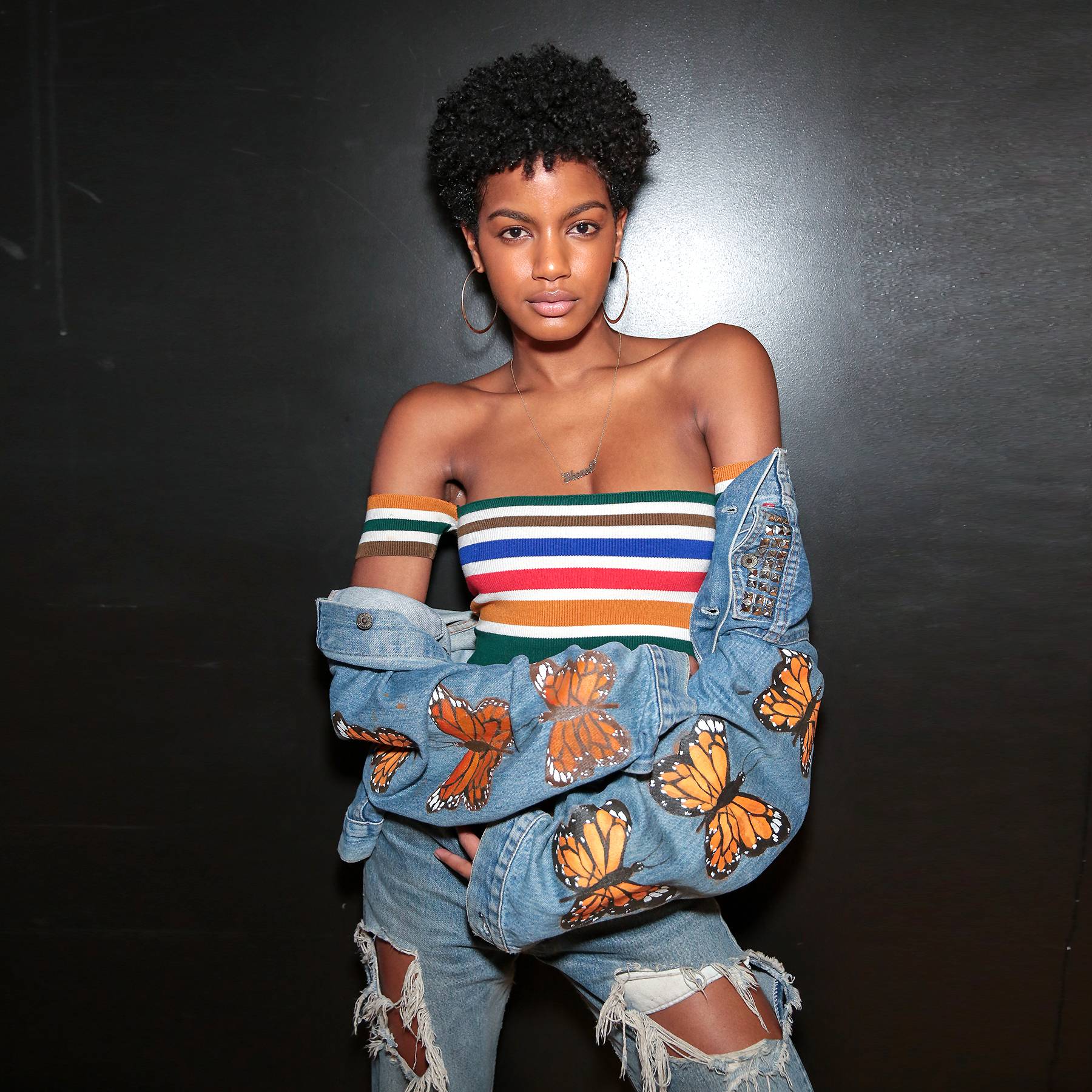 Model Ebonee Davis is one of the biggest rising stars in the fashion industry. She's starred in massive Calvin Klein campaigns, graced the pages of Sports Illustrated: Swimsuit Edition, walked in countless shows and been featured in countless magazine spreads. 
But it wasn't exactly an easy journey to success, nor does she find her career perfect now. In a powerful, must-watch TED Talk, the 23-year-old model detailed the pervasive racism she's experienced in the industry, concluding with an uplifting screed on Black Girl Magic. 
Davis starts out by describing how she began relaxing her hair at the age of four, convinced by the media and the world at large that what she already had wasn't beautiful. "To be born Black in America is to be born into a world that makes you feel inferior before you can even take your first step," she said. "It is to be under constant spiritual and mental attack."
She detailed moving to New York from Seattle as a teenager to model, where people in the industry frequently asked "where she was from." She told them she was from Seattle.
"I figured that once I got a contract, the industry would open up for me," Davis said. "But at every turn, I was met with resistance. I had white agents with no knowledge of Black hair care run their fingers through my hair and tell me things like, 'We already have a girl with your look.' Translation: All Black girls look the same."
She was hurt by agents telling her, "We just don't know what to do with you." Her face was "painted grey" by makeup artists, stylists burned and pulled out her hair to the point where she "had to start over," and she was discouraged from wearing her hair natural (she did it anyway). 
"I was told not to work for publications like Essence and Ebony magazines, because if I got labeled an 'urban model,' the fashion industry would close its doors to me," she said. She appeared in the March issue of Essence. Her career is bigger than ever. 
Despite everything she's gone through, Davis continues to rise in the industry, and due to her fame and success, she has a powerful platform to speak out about inclusion (she does not want to be the one Black model, checking some kind of box, but rather see representation across the board).
"Despite the great injustices we face as Black women, we can, and have, and will rise out of the ashes, and become examples of resilience, drive, and excellence," she said. "I like to call this Black Girl Magic. And with this magic we are creating our own publications, we are creating our own television shows. We are creating our own narrative."