Steve Harvey And Jeff Johnson Are Opening The Doors To The 'Mancave' This Winter
BET's new late night talk show is coming in January.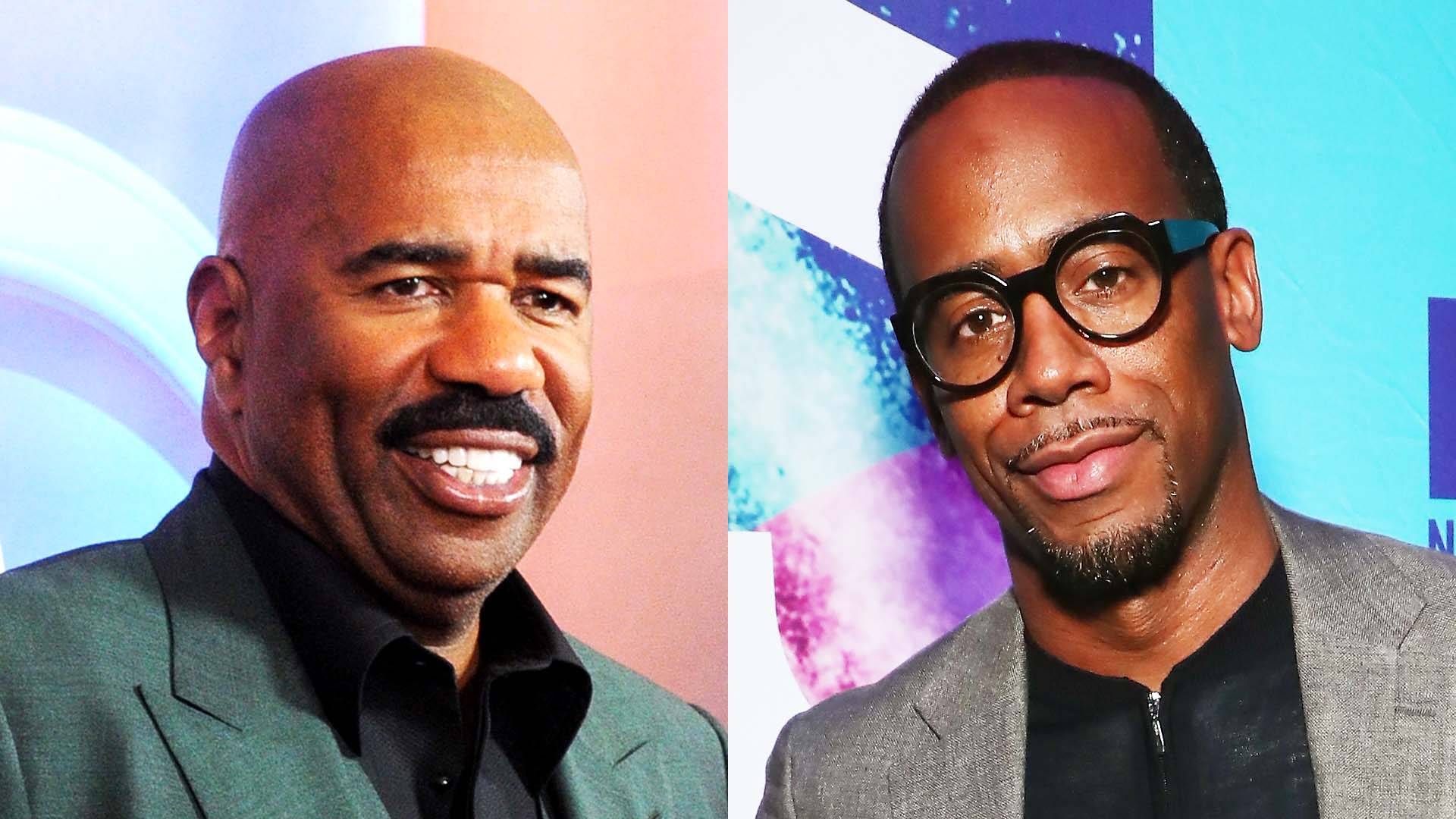 Get a glimpse into the male brain when BET unveils the latest to join the original programming roster: BET's Mancave.
Co-executive produced by media specialist Jeff Johnson and media titan Steve Harvey, this progressive talk show will be unlike anything you've seen, especially within the late-night roundup.

Get more details on BET's Mancave in the original video, above.

BET's Mancave brings together a diverse group of Black men each episode who will all share their respective unadulterated and provocative outlooks on various subjects including life, love, politics, sex, pop culture and more.
The 12-episode series will follow a half-hour format and will be spearheaded by Johnson, an award-winning journalist and the series' creator. He will be joined by three other heavily opinionated Black men to dish on the various topics at hand.
Four guys. Different worlds. Lots of opinions.
Each episode will feature a new celebrity guest who will join in on the conversation and share their respective outlook. The series is produced by Truly Original and East 112th Street Productions/Steve Harvey Productions. For a between-commercial-breaks look into the new show, plus exclusive clips, log on to BET.com and join the fun on social media using the hashtag #MancaveBET.

BET's Mancave premieres on January 18, 2018, at 10:30 p.m. EST.