Joyful Drake in "Black Bachelor" with Jay Ellis
Joyful Drake stars alongside Jay Ellis in new Funny or Die skit about love — "The Black Bachelor."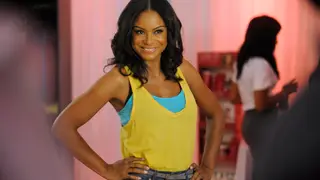 Let's Stay Together star Joyful Drake has been spotted in this hilarious Funny or Die video "The Black Bachelor" with none other than The Game star Jay Ellis. She's one of Ellis's "Butterflies" and we just hope she's picked so there can be some fake cross-show love!  
The love doesn't stop here, though! Don't forget to watch Let's Stay Together, Tuesdays at 10:30P/9:30C.