Shaq as DJ Diesel Will Ring in 2023 With a Virtual Reality "Shaq-tacular"
It's a virtual event with tons of real world stars as O'Neal and friends count down to 2023.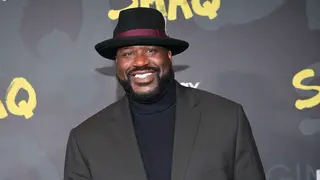 Shaquille O'Neal fans will get to ring in 2023 in larger-than-life fashion with the "The Shaq-tacular Spectacular", an immersive virtual reality (VR) New Year's Eve countdown special.
"This year we're ringing in 2023 with new experiences and connections," said O'Neal in a statement. "I'm excited to celebrate with some of my favorite artists and athletes in a way that you can enjoy with friends and family in VR across the world."
The one-hour special will premiere in VR in Meta Horizon Worlds and on Meta Quest TV, as well as on O'Neal's Facebook and Instagram pages and Messenger's Watch Together.
The basketball legend, broadcaster, 90's rap artist, and sometime thespian will appear as his persona DJ Diesel. He told Billboard that DJing gave him purpose once he hung up his basketball shoes for good when he retired in 2011. Proving partial to a deep bass groove, O'Neal promises attendees a great time with cheerleaders, a marching band, and other surprises.
The event tips off Dec. 31 at 6:30 p.m. ET.