Jordan Neely 'Was Screaming For Help' Rev. Al Sharpton Says In Eulogy
The civil rights leader criticized a system that allows the mentally ill to fall into danger.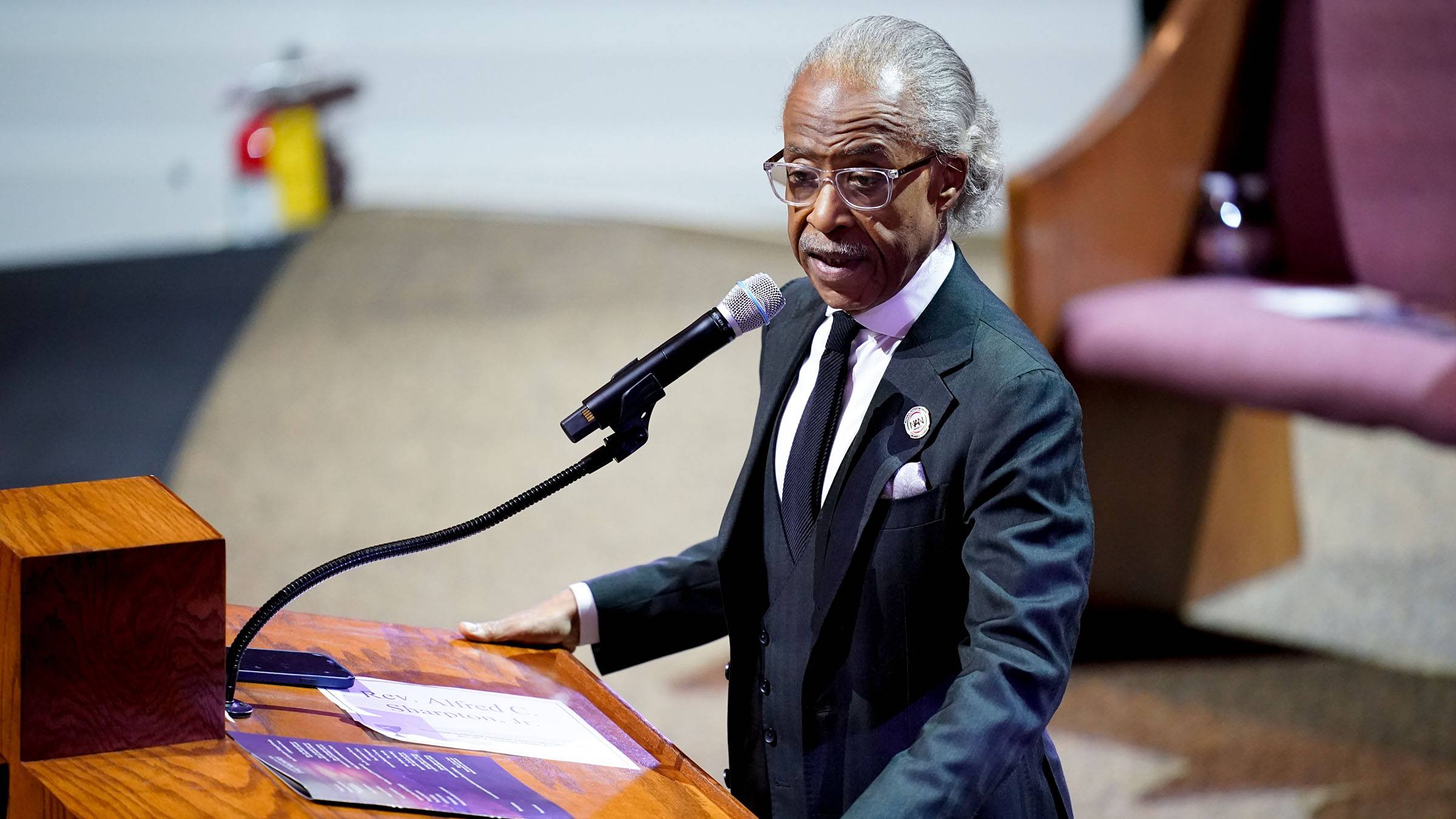 In eulogizing Jordan Neely, the 30-year-old man who was choked to death in an encounter on a New York subway on May 1,  Civil Rights leader Rev. Al Sharpton criticized a system that he said failed a mentally ill person who was looking for help. 
Speaking Friday (May 19) in Harlem to hundreds of mourners and supporters, Sharpton spoke about how Neely's humanity was disregarded by his attacker.
"Jordan was not annoying someone on the train," he said during his eulogy. "Jordan was screaming for help. We keep criminalizing people with mental illness."
Cell phone video captured Penny on the floor of the train with his arms wrapped around Neely's neck for almost 15 mins. According to witnesses,  Neely who also suffered from mental illness, repeatedly yelled at passengers when he entered the car, saying he was hungry and thirsty.
Sharpton also criticized those who depicted Penny as a patriot after fatally assaulting Neely.
"A good Samaritan helps those in trouble, they don't choke them out," he said to roaring applause.
After surrendering to police last Friday (May 12) and was released on a $100,000 bond. Penny was charged with second-degree manslaughter.
Following the fatal incident, Penny has received a groundswell of support from conservatives with Governor Ron DeSantis describing him as a "Good Samaritan."
"We must defeat the Soros-Funded DAs, stop the Left's pro-criminal agenda, and take back the streets for law-abiding citizens. We stand with Good Samaritans like Daniel Penny. Let's show this Marine... America's got his back," DeSantis tweeted.
Raiser & Kenniff, P.C, Penny's legal team, has established an online fund for his legal defense. As of Friday (May 19) morning, over 54,000 people have donated almost $3 Million.
If convicted of the charges, Penny faces up to 15 years in prison at sentencing.
Rev. Dr. Johnnie Green, Senior Pastor of Mount Neboh Baptist Church officiated the ceremony. In 2007, Green presided over the funeral of Jordan's mother, Christine Neely, a Bayonne, N.J., woman who was strangled to death by her boyfriend Shawn Southerland, and dumped on the shoulder of a Bronx highway. Southerland was sentenced to 30 years in prison for the killing.