Diddy Says Tequila Brand Diageo Developed A Watermelon-Flavored Version Of Tequila Despite His Objection
The liquor company ended its business relationship with the mogul in late June.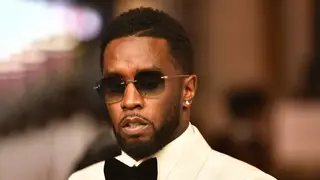 In a new, unredacted version of Diddy's lawsuit against Diageo, he claims the spirits company developed a watermelon-flavored version of DeLeon tequila against his objections and concerns.
According to Rolling Stone, New York State Supreme Court Judge Joel Cohen ruled that Diageo could only keep portions of the legal filing secret, opening up to the public new details about why the hip-hop mogul is suing the company he formerly had a business partnership with. Among the newly-unveiled claims, Ciroc and DeLeon were regularly labeled as "urban brands" within the Diageo portfolio.
Despite Diddy's efforts to turn Ciroc into a "billion-dollar brand that had widespread appeal," an internal company presentation still referred to the vodka as an "urban African American brand tied to one personality."
Additionally, the suit claimed that the Bad Boy Records founder frequently flagged "specific examples of matters that were racially insensitive, Diageo ignored him and, worse, repeated the same racially-charged example." One of which involved the alleged process that went into launching Ciroc's watermelon flavor. Per the lawsuit, he told Diageo it needed to be "careful about 'watermelon' with a brand that it consistently characterized as an 'urban African American brand.'"
Diddy claims Diageo provided him "assurances" it would be careful, which led him to sign off on the new Ciroc flavor. This request was allegedly ignored when "Diageo showed up in person to Mr. Combs and his team with a developed watermelon-flavored DeLeon Tequila. They did this despite DeLeon not having flavored tequila, Mr. Combs' consistent objection to adding flavors, and the efforts to educate Diageo about the racial history and connotations relating to watermelon."
"Mr. Combs supported, publicly endorsed for several years, and benefited financially from the success of Ciroc Summer Watermelon," a Diageo spokesperson told Rolling Stone. "His attempt to recast follow up discussions regarding innovations for DeLeon is, as is his entire suit, disingenuous and self-serving."
The spokesperson added: "It is baffling to us that Mr. Combs is criticizing brand marketing and promotion for Ciroc and DeLeon — the very efforts he led. Under the Ciroc agreement, Mr. Combs was solely responsible for brand marketing, and his personally-owned media agency was the marketing agency of record for DeLeon."
This latest development comes after redacted elements of the lawsuit were made public last month. It similarly accused Diageo of falling short of promised investments in the vodka and tequila brands and treating them as inferior "urban" products. Furthermore, he said Diageo's leadership told him his race was one of the reasons it limited distribution to urban neighborhoods. According to the lawsuit, he was also informed that some of Diageo's leaders resented him for making too much money.