T.I. Says Eminem Helped Him Beat Drug Addiction
Tip salutes Slim Shady in a revealing interview.\r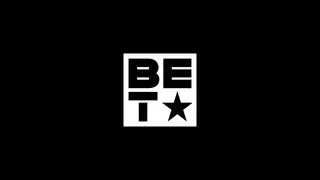 Eminem's very public struggle with — and victory over — drug addiction has inspired millions of people, to the tune of 5.7 million copies of his fittingly titled 2010 album Recovery sold worldwide. Count T.I. as one of them. He recently credited Slim Shady with helping him to overcome his own addiction to painkillers.
After being released from his first prison stay in 2010, T.I. underwent several oral surgeries, and was prescribed oxycontin and hydrocodone to deal with the resulting pain. Unfortunately, as happens all too often with those drugs (ask Rush Limbaugh), a medical necessity quickly spiraled into addiction. Confronting the problem head on, T.I. reached out to Eminem for advice. "I asked him how he knew he was an addict," Tip told VIBE in 2010. "[He said] basically, if you put yourself in harm's way … if you risk that, you've got to assume that there is something fundamentally wrong with your thought process."
T.I. again saluted his friendship with Eminem in a recent interview with Billboard.com, calling him an "enormous supporter" and citing him as a major inspiration as Tip struggles with addiction, legal troubles and public scrutiny. "I haven't had a chance to speak to Em since I've been home," T.I. said. "I heard that while I was down, he was trying to get in touch with me, but I don't know if the dots just didn't connect. [Eminem] overcoming his own adversities, winning the battle against his own demons within himself and continuing to break the mold and re-set the standard of what it means to be the most successful hip hop artist in the game ... I salute that to no end."
T.I. also gave major props to Em's work with his label, Shady Records. "I love what he's doing with Slaughterhouse," he said. "I love the move that he made to sign Yelawolf. And the record with him and Royce da 5'9" ... that record is going H.A.M. He killed that BET Hip Hop Awards cypher. I've been peeping the move."
With a new, sober outlook on life after completing his recent prison sentence earlier this year, T.I. also had advice for others facing similar troubles — whether it be with drugs or the law.

"It starts with you on the inside," he said. "I can give all the advice in the world, but at the end of the day you just got to make that decision internally with yourself. You have to see that you are ready to make a change. Until that moment comes, all advice in the world is going to be in vain 'cause I'm going to be talking to a brick wall."
"Everybody can tell you what you need to do, how to do it, when you need to do it, how bad you need to do it," he continued. "But until you get that right ass-whipping, as they say, and until you have hit rock bottom or have seen something in yourself that is so out of character and it displeases you so much that you just have no choice but to change it ... then you ain't going to see it."