Buffalo Audubon Society To Change Name Because Of Namesake's Racist History
During his lifetime, John James Audubon owned at least nine slaves and endorsed eugenics.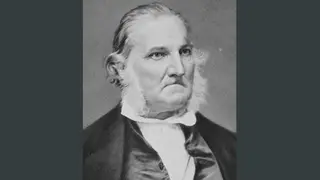 The board of directors of the Buffalo Audubon Society, an organization dedicated to the preservation and conservation of birds, has voted unanimously to change its name due to John James Audubon's involvement in slavery, Buffalo News reports.
According to Ed Sirianno, the executive director of the Buffalo chapter voted 11-1 to change the name of the group and the move is part of a growing movement of Audubon chapters across that country that has removed his name to confront his racist past. During his lifetime, Audubon owned at least nine slaves and endorsed eugenics.
"We felt that we all joined Audubon for its mission of taking care of birds and nature, and most of us grew up thinking of John James Audubon as a hero and artist who was widely revered," Sirianno said.
"But recent discoveries about his character in the past significantly changed how we feel about being named after him, and we don't feel our vision and the work we do needs to be named after him," he continued. "We can continue to do extraordinary work as a nonprofit without honoring someone whose checkered past includes work on eugenics and participation in slavery."
To address Audubon's racist past, the society created a page on its website dedicated to his history as an unabashed White supremacist who during his lifetime was recognized as the most renowned ornithologist in the world.
"His contributions to ornithology, art, and culture are enormous, but he was a complex and troubling character who did despicable things," it continued.
Because of Audubon's racist past, the staff and faculty of the University at Buffalo passed a resolution requesting that the school's administration "rename the 1.7-mile stretch of John James Audubon Parkway that encircles UB's North Campus in April."
Calls for the removal of names from public buildings and monuments was sparked by the murder of George Floyd in May 2020. Since Floyd's death, protests have led to the  removal of several Confederate monuments including a statue of Robert E. Lee in Richmond, Va.
Currently, the Buffalo chapter has more than 2,500 members and provides birding and educational events on its nature preserve which is 324 acres in North Java in Wyoming County. Annually, the preserve attracts some 30,000 visitors including 2,400 elementary and middle school students throughout the region for nature education.
Sirianno said that the next steps for the society will form a committee to come up with a new name for the chapter.
"In the end, we don't want to be part of bringing that history forward, we want to be part of healing and growth," he said. "We don't want anyone to feel unwelcome here. Mother Nature is everyone's mother."