Michelle Obama Tells GMA's Robin Roberts She Had A Miscarriage And Used IVF To Have Sasha And Malia
The two sat down and discussed the former first lady's "heartbreaking" fertility issues.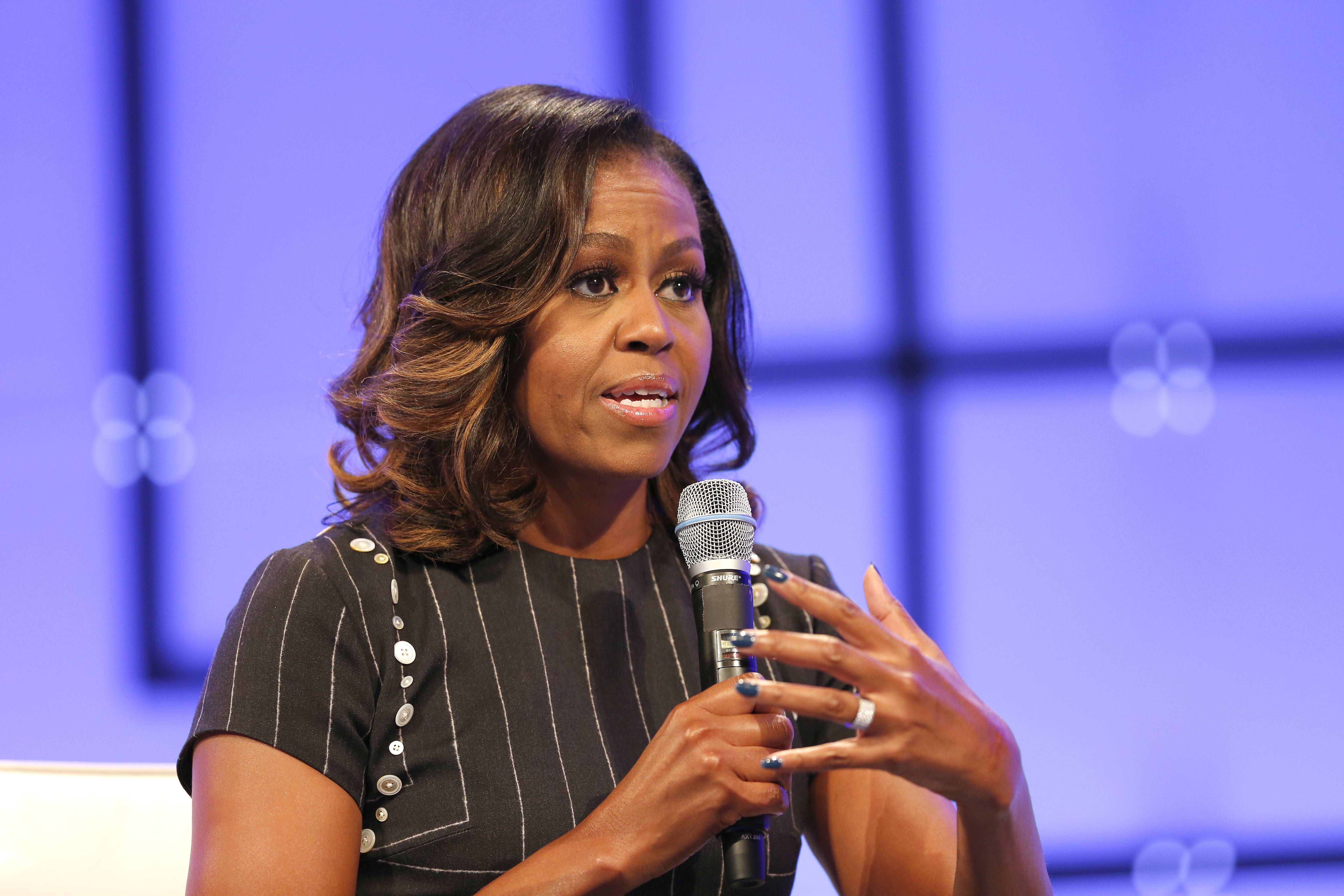 Michelle Obama is opening up like never before ahead of the release of her new memoir, Becoming. In a tease for a sit down interview on ABC's "Good Morning America," the former first lady revealed she felt as if she "failed" when she suffered a miscarriage 20 years ago.
While speaking with ABC's Robin Roberts, Mrs. Obama said the stigma surrounding fertility issues contributed to her feeling.
"I felt like I failed because I didn't know how common miscarriages were because we don't talk about them," Obama said in the special, which will run Sunday. "We sit in our own pain, thinking that somehow we're broken."
The 54-year-old mom said she underwent in vitro fertilization treatments to become pregnant with daughters Sasha and Malia, now 17 and 20.
"I realized that as I was 34 or 35. We had to do IVF," she said, adding that she felt "lost and alone" during her struggles to conceive.
In her new memoir, which can be bought on Tuesday, Mrs. Obama also discussed life in Chicago, facing racism while in the White House and becoming the country's first Black first lady.