Condoleezza Rice Out as Rutgers Commencement Speaker After Student Protests
Rutgers students win battle to prevent former secretary of state Condoleezza Rice from delivering a commencement speech.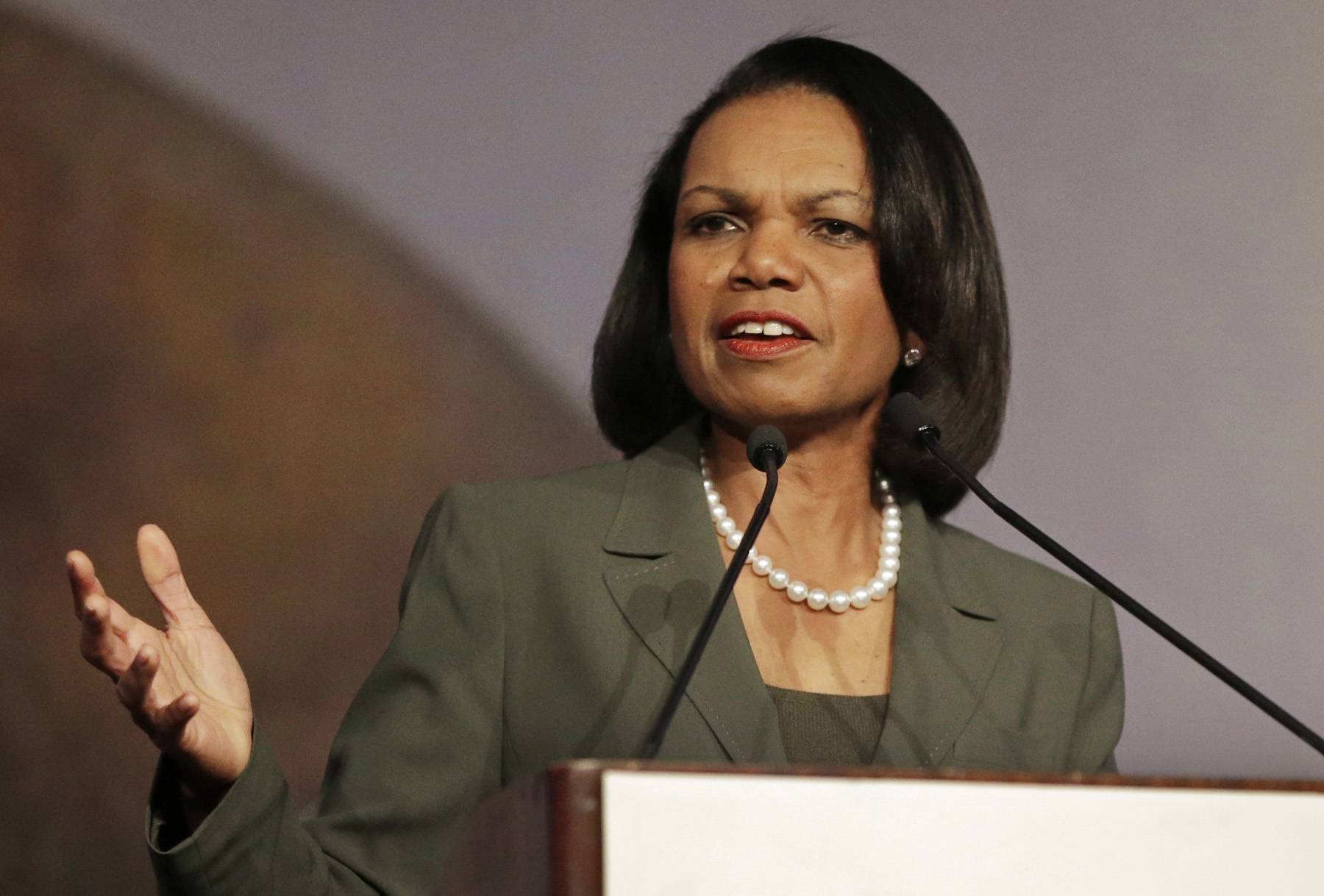 Condoleezza Rice, the nation's first African-American female secretary of state, has decided she won't speak at Rutgers University's commencement on May 18. Her decision followed weeks of protest from both students and faculty. Last week, students staged a sit-in outside the office of Robert L. Barchi, the university's president, during which they chanted "Cancel Condi."
The opposition to Rice's appearance, for which she was to be paid $35,000, stemmed from her involvement in the Iraq War during her time as President George W. Bush's secretary of state. Rice, who is on the faculty of Stanford University's Graduate School of Business, said she didn't want to detract from the students' special day.
"Commencement should be a time of joyous celebration for the graduates and their families. Rutgers' invitation to me to speak has become a distraction for the university community at this very special time," Rice said in a statement posted on Facebook Saturday.
"I am honored to have served my country. I have defended America's belief in free speech and the exchange of ideas," she added. "These values are essential to the health of our democracy."
Barachi said in a statement released after her withdrawal that the university "stands fully behind the invitation" to Rice but respected her decision not to participate.
(Photo: AP Photo/Ben Margot, File)