Mel B's Estranged Husband Is Coming for All Her Money
Stephen Belafonte filed a divorce response.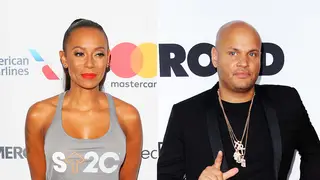 Following the domestic violence claims made against Stephen Belafonte in the messy divorce proceedings with his famous wife, Mel B, he has filed his official response, and he made one thing crystal clear: he's not leaving with his hands swinging.
According to TMZ, the former Spice Girl's estranged husband wants her to cover his lawyer fees and pay him spousal support, though it's too early in the process to set a specific amount. Through this request, he's going against Mel B's petition, where she asked a judge to deny him support.
He apparently also wants his share of their property, but they can't seem to agree on their separation date. Belafonte says it was March 1, 2017, while Mel says it was December 28, 2016.
As far as properties are concerned, they both agreed that there is community property between them, which shows there actually was not a prenup in place.
In terms of the one child they share, together, 5-year-old Madison Brown Belafonte, he wants joint legal custody. However, when Mel filed for divorce, she also asked for joint custody, but changed her motion to sole legal and physical custody, as shown in her restraining order documents.
Recap the unfortunate domestic violence claims made against Belafonte in the BET Breaks video, above.