This Day in Black History: Dec. 6, 1892
Theodore K. Lawless, medical researcher and philanthropist, was born on Dec. 6, 1892.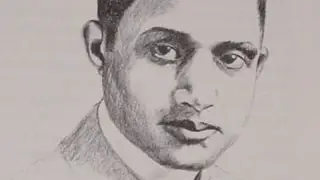 Theodore K. Lawless was a celebrated African-American dermatologist and medical researcher who was renowned for his work in research in leprosy and syphilis.
He was born in Thibodeaux, Louisiana, on Dec. 6, 1892, and soon moved with his father, a Congregational minister, to New Orleans. He received his degree from Northwestern University. After graduating in 1924, he returned to Chicago to open his dermatology practice in a poor, Black neighborhood. He became an instructor at Northwestern the same year and taught there until 1941.
He established the first clinical laboratory for dermatology. A shrewd investor and businessman, he had a remarkable business career. He was director of both the Supreme Life Insurance Company and Marina City Bank. He was also a charter member, associate founder and president of Service Federal Savings and Loan in Chicago. He was a recipient of the NAACP's Spingard Medal for 1954.
Lawless died in Chicago on May 1, 1971.
BET National News - Keep up to date with breaking news stories from around the nation, including headlines from the hip hop and entertainment world. Click here to subscribe to our newsletter.