Michael Brown Funeral Filled With Calls to Action for Justice
Hundreds attend home-going service for Ferguson teen.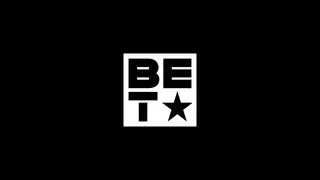 "One day the world would know my name" were the prophetic words Michael Brown spoke just days before he was shot and killed by a police officer on the streets of Ferguson, Mo., a grieving family member told thousands of mourners at a public memorial service Monday morning.
Hundreds of extended family members, community and faith leaders, cultural and political figures, and so many others joined with Ferguson residents to pay their respects to the slain 18-year-old, who had been unarmed when he was stopped for walking in the street on Aug. 9.
The funeral was held at Friendly Temple Missionary Baptist Church in St. Louis.
Many of the speakers focused on Brown's faith in God and called for justice in his untimely death. Remarks were delivered in between moving selections from the church choir. 

"Michael Brown has gone on to get his rest now," the Rev. Al Sharpton said as he delivered the eulogy. "We are required in his name to go on and change this country." He also said that "we are not anti-police," but those police who are wrong should be dealt with.
"America, how do we think we look when the world can see you can't come up with a police report but you can find a video?" continued Sharpton. "How do you think we think when young people march nonviolently asking for the land of the free and the home of the brave and to hear their cry and you put snipers on the roof and point guns at them—how do we look?" 
During his remarks, family attorney Benjamin Crump referenced the Dred Scott case, which originated in St. Louis and challenged America's three-fifths clause. This provision limited African-Americans rights as citizens. "He was not three-fifths of a citizen. He was an American," Crump said. "We will demand equal justice for Michael Brown Jr."
Other important notable figures in attendance included the Rev. Jesse Jackson, Martin Luther King III, film director Spike Lee, radio personality Tom Joyner and Bishop T.D. Jakes.  White House officials were also in attendance, including Broderick Johnson, who chairs the My Brother's Keeper Task Force. Officials from the White House's Office of Public Engagement, Marlon Marshall and Heather Foster, also attended.
Brown was slain by Officer Darren Wilson after being stopped for walking on a Ferguson street about noon on Saturday, Aug. 9. The teen was shot six times, including twice in the head, according to an independent autopsy report requested by Brown's family. His death has ignited protests nationally as well as international media attention.  
The family had raised more than $230,000 for the Michael Brown Memorial Fund as of Aug. 24. The money "will assist his family with costs that they will acquire as they seek justice on Michael's behalf," according to their GoFundMe page.
For more coverage, watch below for BET Networks' news special Justice for Ferguson: The Shooting of Michael Brown.
BET National News - Keep up to date with breaking news stories from around the nation, including headlines from the hip hop and entertainment world. Click here to subscribe to our newsletter.  
(Photo: JB NICHOLAS/Splash News/Corbis)