Apollo's Alleged New Bae Seems Desperate to Be an Atlanta Housewife
Here's how far she's going to hold a peach!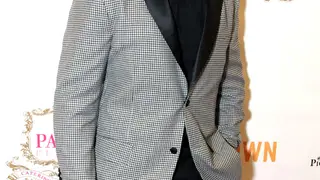 Now that Apollo Nida has officially moved on from his ex-wife, Atlanta Housewife Phaedra Parks, the spotlight has been focused on his new alleged fiancé, Sherien Almufti. Her ex-husband, though, is now speaking out, spilling the tea on how far she's allegedly going to get a spot on the Real Housewives of Atlanta.
According to the Jasmine Brand, Derrick Copes said his ex is letting their 8-year-old daughter skip school so that she could film for the Bravo reality show.
"She took my daughter out of school a week [and a] half ago to go to Atlanta to film," he said. "Who takes their kid out of school to go film when it's not educational? That is not good parenting. I don't want my daughter on the show."
He also has a problem with the fact that Sherien allegedly visits Apollo in prison, with their daughter in tow.
"I'm not giving her child support right now because she's taking my daughter to prison and I have asked her numerous times to stop doing that," he said. "My daughter is eight years old, she is not happy to go into a prison... At the end of the day, I don't have a problem with them seeing [each] other. We've been divorced for two years... It's only about me not being happy with our 8-year-old going to a prison."
See what Phaedra is up to now in the video, above.