DJ Envy Confesses To Intentionally Blackballing Nicki Minaj And Fans Are Ripping Him To Pieces
"I thought I was the only one that didn't play her records."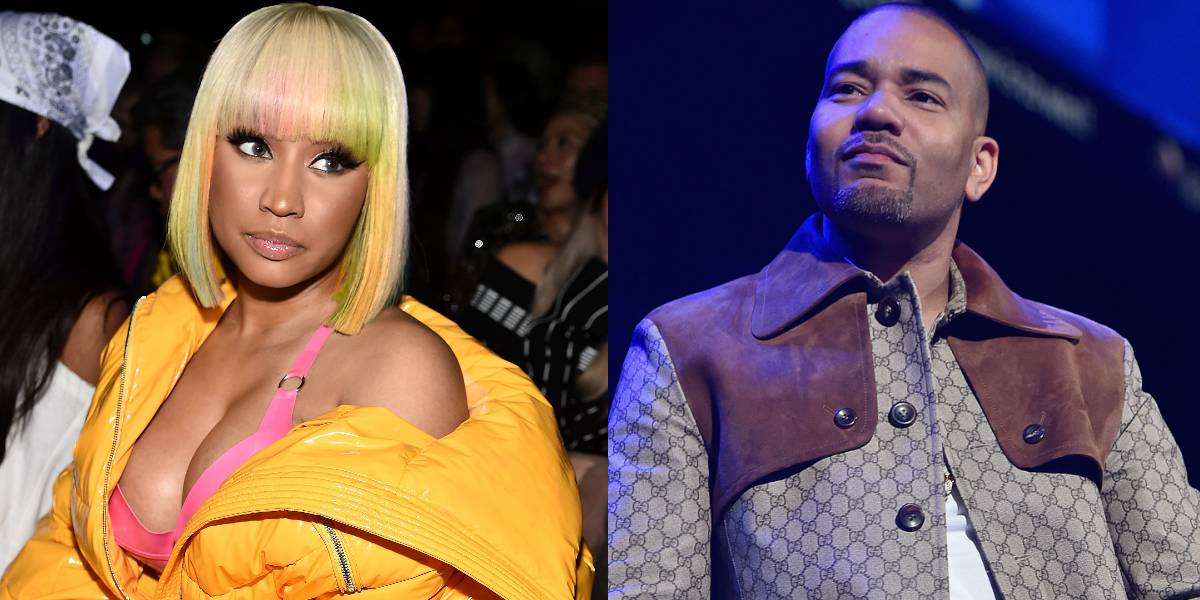 Last August, not long after Nicki Minaj dropped her highly-anticipated LP, Queen, she got into vicious war of the words with New York-based DJ and former Love & Hip-Hop: NY star, DJ Self. According to the Barbz, Self had quite the mouthful to say about the Queens native and her album, essentially "attacking" TF outta her. Nicki blamed Self's animosity on the fact that she "refused to give him a drop or a hug." Self also dissed her then-rival, Cardi B, assuming that'd get him some brownie points from Barbie. The Power 105.1 host denounced all of Nicki's allegations, but sis shut him down with a blunt "suck my d**k ya lying ass h*e."
One of Self's comrades, DJ Envy of the infamous Breakfast Club, didn't take one of Nicki's threats so lightly and demanded that all DJs ban her from radioplay. It seems he kept his word.
In a newly surfaced video, DJ Envy stated, "i thought I was the only one that didn't play her records."

In his defense, he felt the femcee attacking Self and threatening to have him "beat up" was "wack." Charlamagne Tha God felt blacklisting her was equally "wack." Later on, Envy revealed that he no longer harbors any resentment against the famed rapstress.

He got dragged by his Yankees fitted for hopping into some beef that ain't have nothing to do with him

Envy really could've just sat there and ate his food because this isn't how cancel culture works, but go off Raashaun.

SMH. Check out his full sentiments on Nicki below.