Census: 1 in 5 American Children Depend on Food Stamps
Last year, 16 million children under the age of 18 in the U.S. relied on food stamp assistance.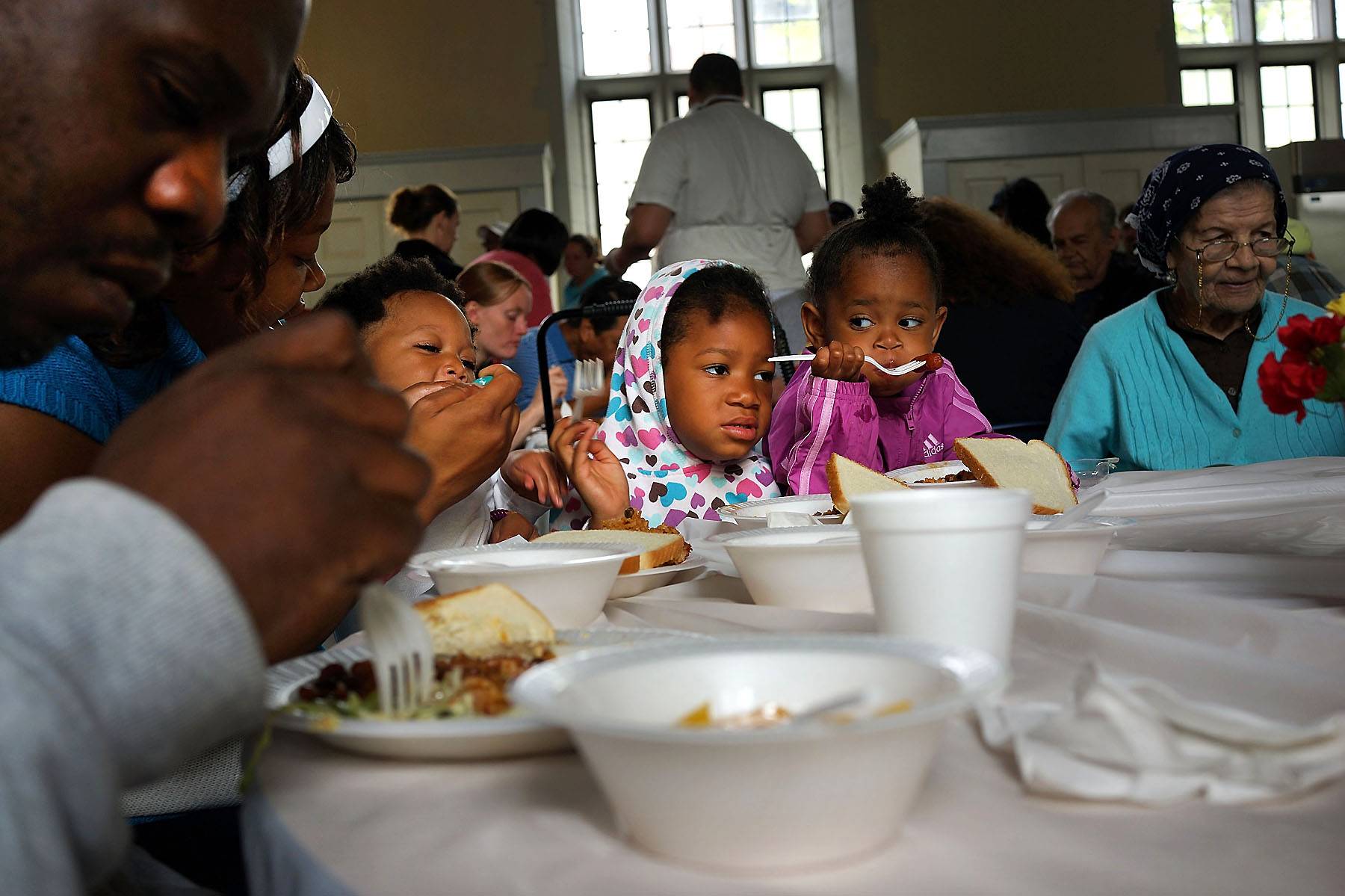 Data recently released by the Census Bureau revealed a dismal statistic about American families: 16 million children under the age of 18 in the U.S. relied on food stamp assistance in 2014.
That statistic amounts to 1 in 5 young people, reportedly marking the worst instance of this issue since the  2008 economic decline.
CBS News reports that prior to the Great Recession, 1 in 8 children were on food stamps, more recently referred to as the Supplemental Nutrition Assistance Program (SNAP). These sobering numbers stand in stark contrast with the gradual upswing of the economy, which — as Slate reports — has resulted in record highs in American wealth overall.
In a new report by the Children's Defense Fund, the child advocacy group claimed that the U.S. now has the second-highest child poverty rate among 35 industrialized nations, with Black children having the highest rates.
"It is a national moral disgrace that there are 14.7 million poor children and 6.5 million extremely poor children in the United States of America – the world's largest economy," wrote president and founder of the Children's Defense Fund Marian Wright Edelman in the report. "It is also unnecessary, costly and the greatest threat to our future national, economic and military security."

According to the Department of Agriculture, more than 46.5 million Americans received federal food assistance in 2014.
To combat the spike in food stamp spending, House Republicans attempted to slash the program by about $4 billion a year in 2013, AP reports. Congress ultimately compromised on cuts amounting to about $800 million annually, but states have reportedly found ways to circumvent the cuts since President Barack Obama signed the policy into law in 2014.
Groups like Share Our Strength are already working to prevent the new Republican Congress from making further cuts to the SNAP program in the coming year.
"These kids are the most vulnerable and the least responsible for the situation in which they find themselves," Share Our Strength founder and CEO Billy Shore told AP.

BET National News - Keep up to date with breaking news stories from around the nation, including headlines from the hip hop and entertainment world. Click here to subscribe to our newsletter. 
(Photo: Spencer Platt/Getty Images)