Report: Witness In C-Murder Trial Will Reveal That Police Forced Him To Lie
"If I could turn back the hands of time, I wouldn't have did it."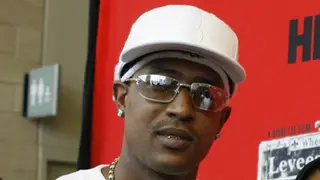 A fortunate turn of events for convicted New Orleans rapper C-Murder, real name Corey Miller, could mean liberation from his life sentence in prison after a key witness in his 2009 murder trial has recanted his testimony, reports claim.
Kenneth Jordan, a witness who testified against Miller in the 2002 Platinum nightclub shooting that claimed the life of 16-year-old Steve Thomas in Louisiana, claims that police coercion forced him to lie under oath. The witness admitted this in a sworn statement, The New Orleans Advocate reports, explaining that detectives from the Jefferson Parish Sheriff's Office gave him an ultimatum: state the he witnessed C-Murder shoot the teenager, or face 10 years behind bars on related criminal charges.
Jordan is one of two primary witnesses in the murder trial, and his new statement is slated for television broadcast via Investigation Discovery's true-crime series, Reasonable Doubt. "If I could turn back the hands of time, I wouldn't have did it," he reveals in a clip from the episode's preview. "In that moment it felt like that's what I had to do."
According to The Advocate, he also expanded on his feelings at the time in the official affidavit, specifically detailing police's instructions for him.
I was distraught and scared," he reportedly claims in the affidavit. "JPSO officers told me that if I testified against Corey Miller I could 'go home'; they told me what to say; they fed me facts about the fight and details about the DJ and the dance party, none of which I really knew."
For Romeo Miller, C-Murder's nephew and son of his older hip-hop guru and business maven brother Master P, the news of Jordan's new testimony comes as a huge sigh of relief for the Miller family. Romeo posted his uncle to Instagram with a touching message addressing the murder case and the arrival of C-Murder's long-awaited justice.
"GOD's strongest soldiers are given the toughest battles, just look at Joseph story in the Bible!" he wrote in the Instagram caption. "My uncle Corey was just being prepared for his real blessings! The devil tried to break this family apart, but we only got stronger. I rarely cry, but today I have tears of joy | #GodsTiming."
Paul Barker, the defense attorney of Miller, has now filed a memorandum arguing that Jordan's affidavit is grounds for a new hearing and the release of his client. He asserts that even prior to the witness's most recent recantation, Jordan revealed to police and members of the prosecution in the murder trial that his recorded statement placing Miller at blame was not true. "At no time during the 15+ years of proceedings in this tortured case has the state once disclosed this information to Mr. Miller himself, or to Mr. Miller's attorneys or any other member of Mr. Miller's defense team," Barker added.
As new developments in the trial are underway, our prayers are going up for true justice and the final liberation of C-Murder in the nearly decade-long legal case.  
See coverage of the broadcast for Jordan's recantation on television slated for 10 p.m. and Romeo's message in light of the new information below.