Atlanta Woman Goes From Homeless To Yale University Medical Student
Chelesa Fearce's story is one of ultimate perseverance.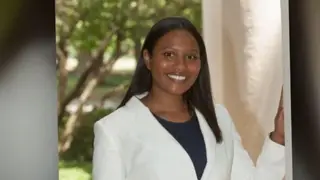 Chelesa Fearce is a prime example of hard work and hustle.
The Atlanta native and her family were homeless while she was in high school, a set of circumstances which would understandably hamper any student's chance at academic success. However, the now 24-year-old managed to persevere, and is starting her first year at Yale University School of Medicine and she's going for a dual degree. "I'm getting both a medical degree and a PhD," Fearce told Atlanta's 11Alive. "I told myself that the future is going to be brighter."
It's no surprise that Chelesa is setting high goals, considering she maintained a 4.6 GPA at Charles Drew High School and became valedictorian. Her sister Chelsea was simultaneously salutatorian at Carver High School in Atlanta, which, at the time, earned them national attention.
"As a result of that I actually did get a full scholarship to Spelman [College], because I didn't really talk about being homeless in my application to Spelman. I just talked about it on the news," she told the news station. "So, they called and said, 'Hey, we like your story, so we are going to give you a full scholarship.'
"I've gotten some awards so that's been great too," she added. "It also helped with the application to medical school."
As for a career, Fearce says she wants to become a child psychiatrist and plans to go into residency after she graduates from Yale.
"It's hard because no one else in your family has done it and you don't really have any role models, but I'm going to believe in myself and also hopefully pave the way for my future children and future generations," she said.