OPINION: For A Model Of Protecting Black Women, Look To The SCOTUS Confirmation Hearings, Not the Oscars
When Sen. Cory Booker vocally uplifted Supreme Court nominee Ketanji Brown Jackson, he showed what pushing back against disrespect is supposed to look like.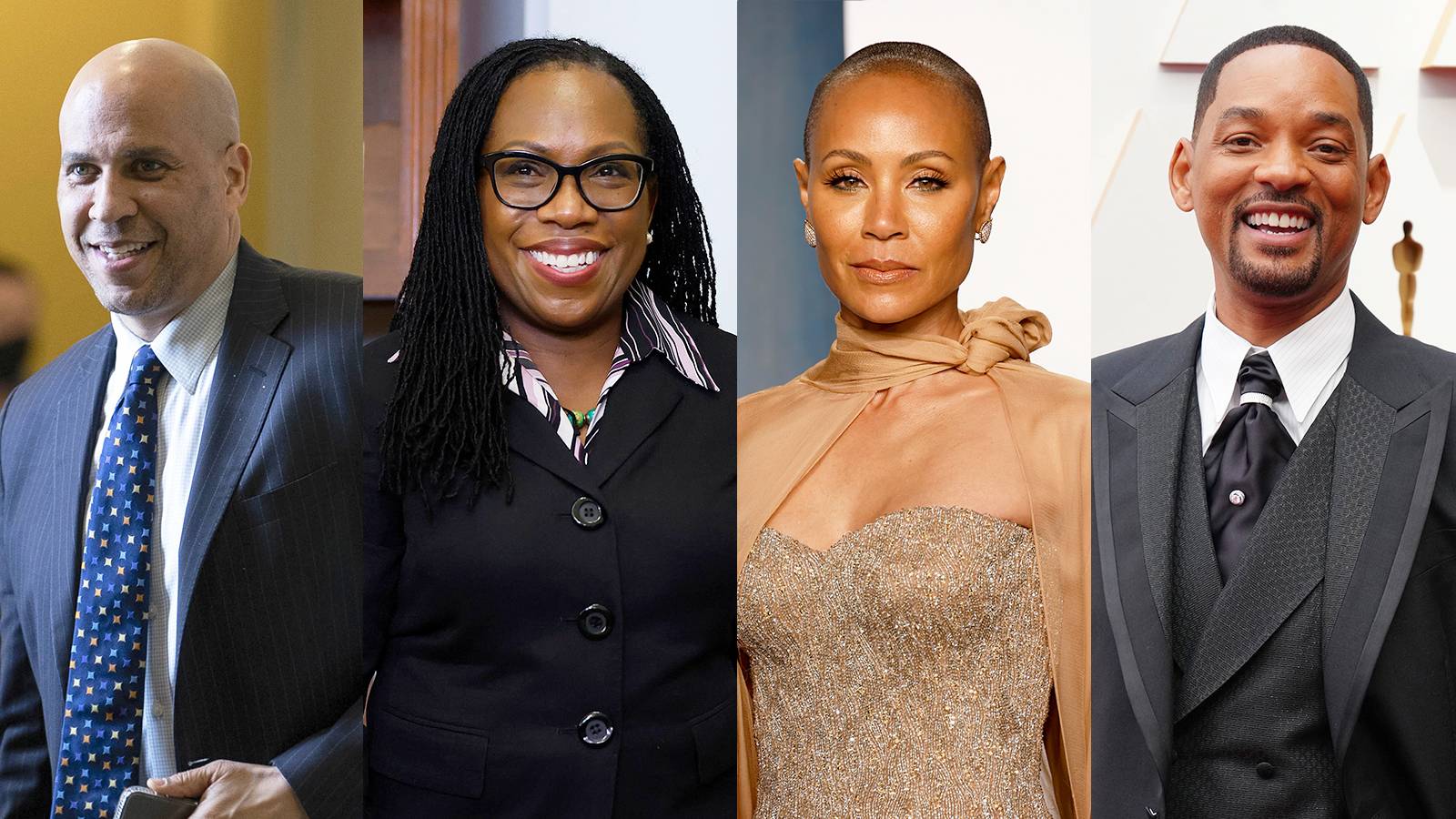 Within the past week, two important Black women were the focus of controversy, and many say disrespect: Supreme Court nominee Ketanji Brown Jackson and actress Jada Pinkett Smith.
In 1962, Malcolm X said: the "most disrespected person in America is the Black woman.  The most unprotected person in America is the Black woman."  While the vulnerability of Black women remains an issue, Smith's husband, Oscar-winning actor Will Smith, could take a lesson from New Jersey Sen. Cory Booker on protecting Black women.
Under the name of protection, Smith used his right palm following a distasteful joke directed towards his wife.  Many would agree that assaulting another Black performer for doing his job does not protect Black women.
During the Academy Awards on Sunday (March 27), millions watched Smith walk on stage where comedian Chris Rock was performing, giving him an open handed slap in the face.  It was a bizarre and shocking act that left Rock and viewers stunned, partly because Smith's behavior was uncharacteristic.  Fortunately, Rock took the high road of professionalism and did not respond in kind or press charges. Smith believed Rock insulted his wife.
Almost a year ago, Pinkett-Smith shared her story of suffering with the medical condition alopecia.  Showing up to a glamorous event as a bald woman was an act of courage.  Nevertheless, Rock did what stand up comedians are known for doing and what he was invited to do, tell jokes.  Rock had also reportedly directed jokes towards Pinkett-Smith during the 2016 Academy Awards.
Of course, many believe that standing up for someone you love is admirable.  Some, like comedian Tiffany Haddish admired seeing Smith stand up for his wife while  NBC Today show host Craig Melvin described the loss of control as disappointing.  Whether Smith's reaction to Rock was a show of protection or testosterone is debatable.
Coincidentally, a model for protecting Black women was demonstrated by Senator Booker who used his words to uplift Judge Jackson instead of his fists.
During the Senate confirmation hearings, Judge Jackson endured around 22 hours of questioning.  Republicans who were looking for excuses to vote against such a highly qualified and respected jurist decided their best bet was to follow Sen. Josh Hawley, who proudly pumped his fist in support of the January 6 insurrectionists and is selling merchandise of his shameful behavior.
Hawley first accused Jackson as being soft on cases involving child pornography.  The false claims that Judge Jackson was particularly soft on child pornography cases has been debunked by conservative and progressive commentators and legal experts including sentencing expert Douglas Berman and conservative columnist Andrew McCarthy.  Judge Jackson's sentencing decisions were described as mainstream and consistent with other federal judges who have handled those cases.
The American Bar Association ranked her as well-qualified. Judge Jackson has also been endorsed by the Fraternal Order of Police and other members of law enforcement and has been confirmed by the Senate with bipartisan support on three separate occasions.  Despite this, Republican Senators like Hawley and Ted Cruz continued to badger Judge Jackson with the same false narrative.
One of the most important ways to protect Black women is not through violence, but speaking up.  When Senator Booker publicly stated "you have earned this spot, you are worthy, you are a great American" he was uplifting Jackson and all Black women who have been undervalued and attacked.  His affirmation uplifted an entire community.
In contrast, Smith's actions did not uplift Black women or even his wife.  Rather he detracted from what should have been a joyful occasion for the cast of the movie King Richard, the Williams family, Smith and the entire Black community.
His behavior may have been applauded in the street, but was an embarrassment at an awards ceremony.  Smith has issued an apology to Rock, yet some are calling for significant consequences including that he be stripped of his award.
Though Smith's behavior was an embarrassment, it still did not rise to the level of director Roman Polanski, who was absent to in 2003 receive his Oscar because he had long since fled the country following a 1978 rape charge. Harvey Weinstein, Woody Allen and countless others have been involved in scandalous accusations have not been stripped of their awards. The Motion Picture Academy announced that it will be meeting on Wednesday to discuss what to do.
Now that Smith has apologized, hopefully the issue will be settled.

Njeri Mathis Rutledge is a legal expert, law professor, speaker, writer and former prosecutor.  She serves as an Ambassador with The OpEd Project and a tenured professor at South Texas College of Law Houston.  Follow her on Twitter @njerirutledge.