Tyrese Speaks Out On His Epic Meltdown And 'Empty' Bank Account
This is many things.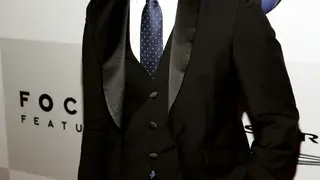 In case you missed it, Tyrese had an epic breakdown on social media yesterday. He cried about money, his daughter and Dwayne Johnson. 
In case you missed it, watch the drama below:

Now TMZ is reporting that his friends are "worried sick" and "tells us his behavior is that of a desperate father who has been bled dry by an angry ex-wife." He also added, "he is no different than an everyday Joe in Chicago who is fighting for his child."

What appears to be driving Tyrese over the edge is the court battle with his ex-wife, Norma Mitchell Gibson. She is accusing him of physically abusing their 10-year-old daughter, Shayla. Tyrese has denied all charges. 
Twitter actually showed some love to Tyrese. See below:

We are sending good energy to Tyrese as well.
For more of Tyrese, watch the BET Breaks video above.