'College Hill: Celebrity Edition': Amber and Joseline Go Head to Head
In the 6th episode of the second season, tensions are high after Amber and Joseline get into a fistfight.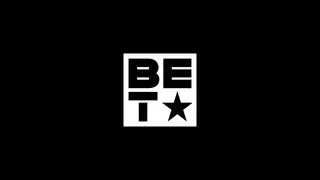 It's the morning after the Classic and Amber and Kway's tiff. They have their talk, and cooler heads prevail, but the crux is that. Kway worries that this isn't a standalone incident between Joseline and Amber.
It's Halloween, and some crew decides to dress up for the occasion and head out to start their day. Now we're at school in Civil Rights History class. The discussion of the day begins seemingly innocently enough. They start discussing whether segregation should have stayed what it was. Some people, especially Joseline, are pro-segregation, and some aren't. This also poses an existential crisis for the mixed people in the room due to the one-drop rule. Amber expresses this and has been talking about how she doesn't feel Black enough for Black people or white enough for white people throughout the entire season. She also expresses that she was annoyed by Joseline's stance but decided not to get into it.
Next is African American Literature class, which brings us to the moment everyone knows is coming. They start off discussing Langston Hughes. O'Ryan reads Harlem Sweeties, a poem about the range of Black women's beauty. Joseline says, "Western beauty sucks, I hate to say it for the whitey whites." The professor calls her out on that being a rude statement and explains that you can big yourself up without putting anyone down. Joseline responds, "We got a little white person in here…" and she singles out Amber. That's when everything goes downhill. Amber is triggered. First, she leaves the room to compose herself. But then she decides she is tired of being mature about it. New York makes a great point: there's a difference between respectfully giving your opinion and being overly inflammatory. Joseline was the latter. She was absolutely poking.
Amber returns to the room and they continue tense discussions. Next, they discuss, "What is your racial mountain and what have you overcome?" The professor wants them to consider how people perceive them as it relates to stereotypes and how they push through that. Amber Rose talks about not fitting in again. Then Joseline starts to chime in with her opinion. Amber pushes back. The professor attempts to gain control of the discussion because it's tense now, but too late. Amber and Joseline fight, but the fight isn't shown because neither BET nor ASU condones violence, and it's important to note that violence can be verbal too.
In the aftermath, both women get separated and given time to calm down. The professor says she's never seen anything like that happen before and apologizes for not gaining control of the class. She stresses that we are not here to attack anyone's identity and that race is a made-up category created to manipulate people of all races and backgrounds. We just witnessed how much pain the fallout causes.