Exclusive: Watch Rosario Dawson Battle Fatal Attraction in 'Unforgettable'
Beware of bae's ex.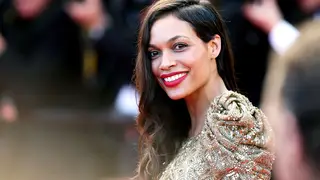 Rosario Dawson has fought The Man, several superheroes and some bad men in the course of her career and personal life, but in her new film, Unforgettable, she's facing the deadliest enemy of all: her man's ex.
The new film is Fatal Attraction meets Single White Female with a dash of Obsessed for good measure, and has everything we love in a thriller (including Katherine Heigl as the crazy, murderous ex-wife). See an exclusive clip below:
Mark your calendars — Unforgettable hits theaters on April 21!