'It' Slated To Earn Over $100 Million This Weekend
The film grossed $51 million on Friday alone.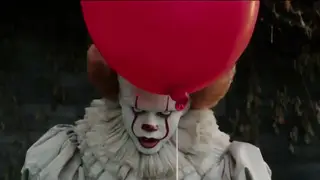 According to box office statistics from Thursday and Friday night, earnings for the movie It will heavily exceed previous forecasts.
A projected $103 million is expected for the remade horror film, as the film grossed $51 million on Friday alone. Thursday, the movie took in a reported $13.5 million during preview screenings, which is the biggest haul ever for an R-rated movie, topping Deadpool's $12.7 million.
It's success comes after one of the worst box office summers in several years. Prior to the movie's release to theaters, the overall numbers for August 25-27 were calculated to come in at a futal $65 million, with The Hitman's Bodyguard leading the pack, earning $13.4 million during the following weekend.
"Horror pics traditionally drop from Friday to Saturday, but It should prove the exception to the rule," Pamela McClintock of the Hollywood Reporter reports. "The other wild card this weekend is Hurricane Irma, which could hurt overall revenue by as much as 5-6 percent. However, analysts don't expect the disruption to be significant since horror films generally under-index in Florida."
Social media also had a profound impact on It's success. Deadline reports that the movie's YouTube views are three times higher than typical horror films, emmassing 97,000 daily views.