Cash Money Content Presents Wahida Clark
Birdman introduces the Queen of Thug Love Fiction.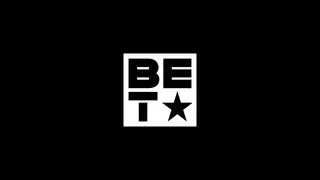 Cash Money Records/Cash Money Content CEO Bryan "Birdman" Williams recently sat down for an exclusive interview with BET.com alongside Wahida Clark to discuss the author's latest novel Payback Ain't Enough and the Cash Money empire's newest venture.
"Jumping in this world is totally different," Birdman said about the label's foray into the publishing world. "It's a new venture for us, it's a new business for us. I'm very excited about it. I'm glad to be in it, I'm glad to be a part of it."
Although the world of books is new to the company, they're definitely not new to Birdman who shared his love of reading and quest for knowledge.
"If I didn't read a book, I let a book read to me," he said. "I was always searching for knowledge, I always wanted to be smarter than the average and the only way you do that is you got to take the time to learn and to learn you have to read, you have to listen, you have to pay attention."
Birdman then went on to talk about working with Evelyn Lozada of Basketball Wives and her upcoming book set to be released in June before Clark shared her beginnings as an author. She discovered her talent after she began serving a nine-and-a-half year prison sentence for mail fraud, money laundering, and wire fraud in 1999.
"I never even knew I could write, but once I started saying, 'Lord, what can I do? I got to do something.' You start doing that and the universe works with you. I'm sitting in the library and I'm looking at all of the books on the bookshelves. Then I sat back and started visualizing my name on the spine of the books. Wahida Clark, look at all these books that say Wahida Clark. And that's when I had my light bulb moment that I'm going to write."
Check out the video to see what happened when Clark attended a women's empowerment workshop with Martha Stewart and handed her a business plan for a publishing company when the lifestyle entrepreneur was imprisoned in 2004 for lying to investigators about a stock sale.
BET.com always gives you the latest fashion and beauty trends, tips and news. We are committed to bringing you the best of Black lifestyle and celebrity culture.
Click here to subscribe to our newsletter.