Rihanna: My Race Is Highlighted 'When I Do Business Deals'
The singer opens up about exceeding expectations and her troubling thoughts on childbirth.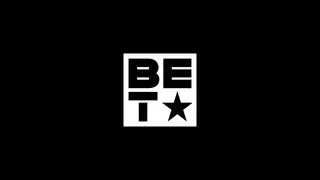 Rihanna seems to have a way of mesmerizing those who come in contact with the singer, and in her latest interview, with author-filmmaker Miranda July for the New York Times' T Magazine, she's made the writer feel as if they were BFFs for life. July was so taken by Rihanna's presence and their connection, that she was finally able to understand why RiRi's adoring fans have such a hard time pinpointing what it is that makes her so magical.
"Souls are funny things," July wrote. "They stay constant even when the outside changes, or when the heart makes mistakes. Souls don't really care about good or bad, right or wrong — they're just true. Everlasting. It makes you sound dumb to talk about this stuff, which is why no one could tell me exactly what it was about Rihanna. But millions of fans don't seem to need it explained to them. A soul just knows a soul."
But July didn't spend the entire two hours merely gazing into Rihanna's hazel-green eyes. She also asked her some light questions that dived into personal territory. For example, when asked what she'd been searching on the Internet lately, Rihanna's response — "childbirth" — naturally elicited a request for an explanation.
"Childbirth is putting it the not-gross way," she replied. "I was searching the size of certain things, and how much they expand, and then what happens after…"
Rihanna, who assured July that she has no intention of bearing children anytime soon, said she couldn't imagine sending her daughter to another country by herself like her mother allowed her to do.
"That's something I don't think I could ever do," she said. "Send my only girl to another random country to live with people she'd just met. It had to be God that paralyzed Monica Fenty's emotions so that she'd say, 'Yes, go.' To this day, I don't know how that happened. But thank God it did."
But it was that encouragement and determination that allowed her to come to the U.S. and turn the entertainment industry on its head. But even with all her success, Rihanna is well aware that her celebrity does not protect her from discrimination in the boardroom.
"You know, when I started to experience the difference — or even have my race be highlighted — it was mostly when I would do business deals," she said.
"And, you know," she continued, "that never ends, by the way. It's still a thing. And it's the thing that makes me want to prove people wrong. It almost excites me; I know what they're expecting and I can't wait to show them that I'm here to exceed those expectations. But I have to bear in mind that those people are judging you because you're packaged a certain way — they've been programmed to think a Black man in a hoodie means grab your purse a little tighter. For me, it comes down to smaller issues, scenarios in which people can assume something of me without knowing me, just by my packaging."
To read her entire interview, click here.
BET.com always gives you the latest fashion and beauty trends, tips and news. We are committed to bringing you the best of Black lifestyle and celebrity culture.     

(Photo: Christopher Polk/Getty Images for WESTBURY ROAD ENTERTAINMENT LLC)