Barack Obama Shares Coronavirus Tips As Black Twitter Begs For His Return
The former president also made note that he still loves basketball.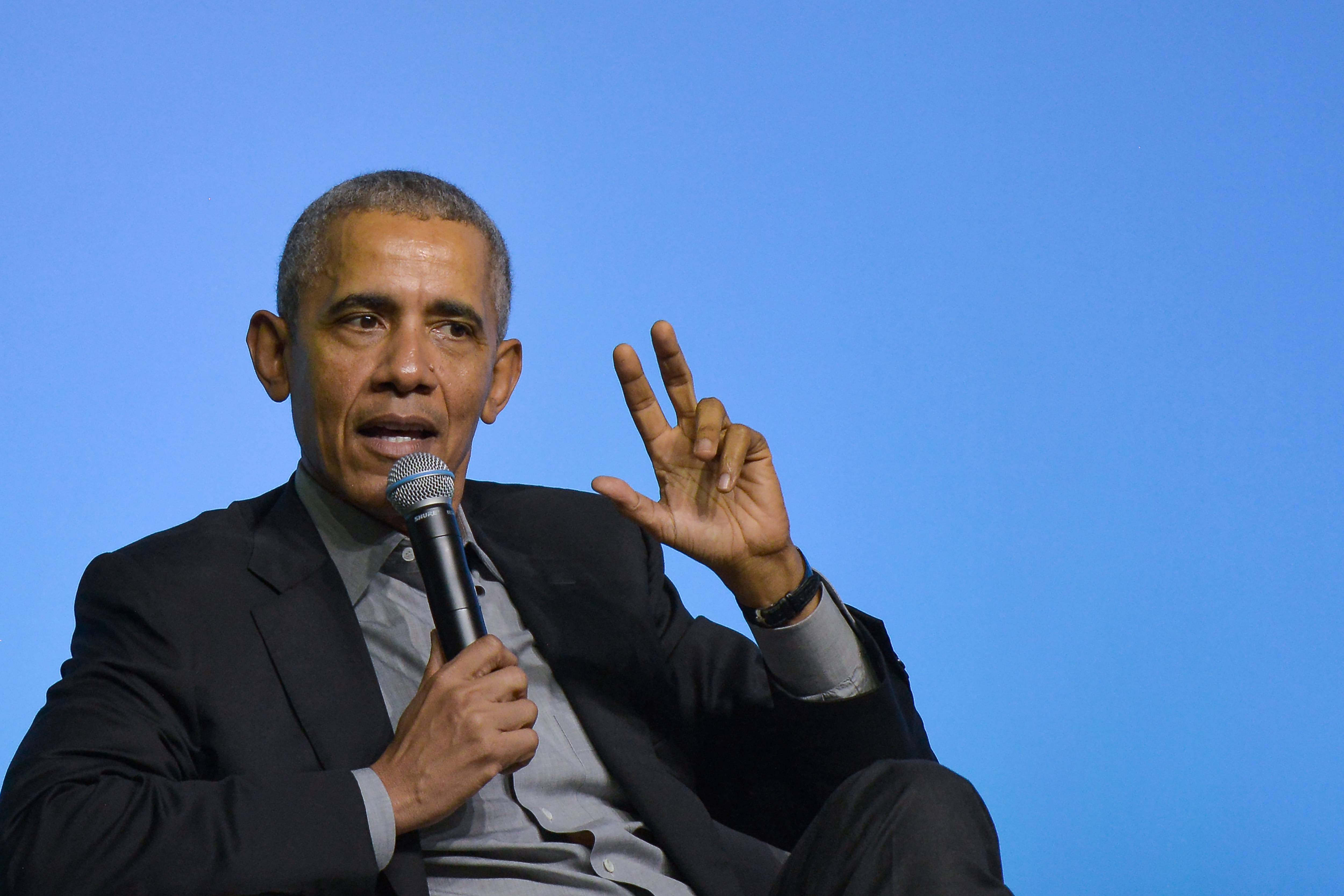 When the NCAA announced the cancellation of March Madness and the NBA announced the suspension of the season on Thursday (March 12), many fans were frustrated and upset, including former President Barack Obama. 
Obama, who's known to be a huge basketball fan, decided to put the hard feelings aside and share support for the precautions taken to minimize the spread of the coronavirus. 
"If you're wondering whether it's an overreaction to cancel large gatherings and public events (and I love basketball), here's a useful primer as to why these measures can slow the spread of the virus and save lives," Obama wrote on Twitter. "We have to look out for each other."
From sporting events to Broadway shows to Disneyland, the cancellations due to the pandemic overwhelmed headlines Thursday. 
On Twitter, Obama shared a graph from Vox illustrating the difference in cases of COVID-19 with and without protective measures. 
"Even if you don't reduce total cases, slowing down the rate of an epidemic can be critical," wrote Carl Bergstrom, a biologist at the University of Washington, on Twitter. The chart has since gone viral with the hashtag #FlattenTheCurve.
And Obama's recent support for cancellations is not his first time speaking out about the severity of the coronavirus. He tweeted March 4 letting followers know to "stay calm and listen to experts."
Following his tips for safety amid the coronavirus, Black Twitter couldn't help but call on Obama to return to office and spare the country from the horrors of 2020.