Study: Black Women Have Highest Maternal Mortality Rate As Deaths Doubled Across U.S. Since 1999
Structural racism is one cause of these largely preventable deaths, CDC says.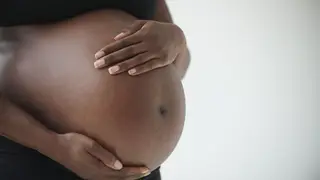 A new study found that Black American women had the highest maternal death rate across the nation from 1999 to 2019 when the overall number of U.S. women who died within a year after pregnancy more than doubled, Reuters reports.
Overall, the number of deaths per 100,000 live births rose from 12.7 to 32.2, according to researchers who published their findings Monday (July 3) in the Journal of the American Medical Association (JAMA). For Black women, that figure increased from 26.7 to 55.4, compared to 9.4 to 26.3 among white women.
During the two-decade period, American Indian and Alaska Native women had the greatest increase of maternal deaths, rising from 14.0 in 1999 to 49.2 in 2019.
The most common causes of death within one year after pregnancy are mental health conditions, infections, excessive bleeding, blood clots, among other conditions, according to the CDC. According to the agency, multiple factors are behind the disparity, including the quality of available health care, underlying chronic conditions, structural racism and the implicit bias of physicians.
This new study analyzed state-by-state data unlike previous research that focused on national trends. One of the surprising outcomes was the high maternal mortality rates in some Northeast states.
"Often, states in the South are called out as having the worst maternal mortality rates in the nation, whereas California and Massachusetts have the best. But that doesn't tell the whole story. It's essential to look at the disparities between populations that exist even in the 'best' states," study leader Dr. Allison Bryant said, according to Reuters.