Developing a Business Plan
The elements of a business plan are fairly standard across industries.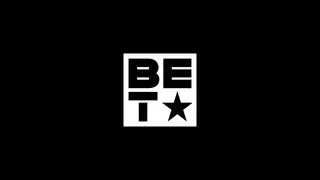 If you want to be successful in business, you have to have a plan. A comprehensive and detailed business plan can mean the difference between success and failure, yet countless entrepreneurs continue to enter the market without one. In some cases, this happens because inexperienced entrepreneurs assume they won't need a business plan or because they are unsure how to prepare one.
A business plan is a critical roadmap for your venture when you are starting out. Writing your business plan forces you to think about your business objectively. After you complete it, you will have a more realistic idea what it will take to start, run, finance and grow your business. You will also have a solid foundation for staying on course and for knowing how your assumptions about your business impact your bottom line.
The elements of a business plan are fairly standard across industries. They include an executive summary, company description, problem explanation, product/service description, market and sales strategy, business model, financial model, management team description and, if applicable, your request for funding.
The executive summary is a very important section of your plan. It provides a concise overview of your entire business plan, along with a history of your company. It tells the reader about your company, the problem you intend to solve, the market potential and your plans to build a business to address the market need. Your goal in preparing the executive summary should be to grab the reader's attention and make them want to find out more about your business. You should write this section last, after you have fully developed the substance of your plan.
This section is your elevator speech. The company description section should include information about the nature of your business and describe the factors that you believe will make your business successful. Try to stay focused on the specialized market you intend to serve. Again, craft this section of your business plan in a way that makes the reader curious and want to find out more.
This is where you describe the pain of the customer and how that pain impacts the customer's well-being, opportunities or goals. First, you should highlight the market need. In other words, why is your business needed in the first place? Are customers paying too much for a product that could be produced and sold for less? Is there a need for an innovation that will make it easier for customers to achieve their goals? It always drives the point home if you can identify specific individuals or organizations that you have identified as having these needs.
If you want to create a strong business plan, you will need to demonstrate your company's value proposition to make the customer's life better.
When you describe your product or service, focus on its unique ability to meet consumer needs, the advantages that your product or service has over what is currently available in the marketplace and the present development stage of your product (i.e. idea, prototype, beta testing, etc.). It is more important to focus on the benefits of your product or service than its detailed features. When it comes to features, however, a basic description of your product or service, including information about form factors, content, service methodology and functionality, should suffice.
If your product has been tested with potential customers, include information about the results of your initial customer integration. It is also important to highlight any intellectual property rights that you own in connection with your product or service. That means if you have any copyrights, patents, trademarks, trade secrets or other intellectual property rights that strengthen your product or service offering, you must mention them in your business plan. Also be sure to include information related to existing, pending or planned intellectual property filings. If your product has key features that cannot be protected by patent or copyright filings, you should note this and explain how you can maintain a competitive advantage nonetheless.
In your market analysis, you will need to identify the market you are trying to reach and demonstrate your knowledge about the particular industry your business serves. This can be achieved by describing the total available market (TAM), the serviceable available market (SAM) and the serviceable obtainable market (SOM).
The TAM is the total available market for a particular type of product. When you describe the TAM, you will focus on the total market size (e.g., the health and fitness market is a billion dollar industry, or the number of subscribers in the overall mobile phone market). The total aggregate sales of your competitors can often provide fairly accurate estimate of the total potential market.
To describe your SAM, you will need to focus more particularly on the market for your specific products or services (e.g., the fitness equipment market, the smart phone market). The SOM is an analysis of how much market share your business can realistically capture, taking into account the competitive landscape, sales channels, geographic limitations or opportunities and other market drivers. In order to estimate the SOM, you must factor in industry growth projections which will increase the total number of users that can realistically become customers. You will also need to estimate your ability to convert those users from the total feasible market into customers of your business.
When you write a competitive analysis, it is important to be thorough and objective. Your competitive analysis should include a list of your company's competitors, a summary of your competitor's products or services, a description of your competitor's market strategy, strengths and weaknesses, and a detailed explanation of your competitive advantages.
One mistake entrepreneurs often make when preparing a competitive analysis is focusing too narrowly on their universe of competitors. Some focus only on businesses they consider to be "direct" competition and leave out other businesses that can meet the needs of customers in other ways (e.g., does a discount airline compete only with other airlines, or does it also compete with Amtrak or Greyhound for customers?). If you make sure to include a thorough analysis of all businesses that can compete for your customers' time, attention or money, you will likely be in a better position to navigate the competitive landscape.
This section of your business plan outlines how you plan to implement your strategy and make money. To be taken seriously by investors, lenders and potential strategic partners, you will need to demonstrate an understanding of key assumptions that affect your ability to develop, grow and sell your products or services. Address questions such as:
— How much will it cost to develop, sell and refine your product?
— What will you charge customers for your product or service and what will your margins be?
— What is your anticipated sales cycle?
— Will you sell directly to your customers or use resellers; and if you are using resellers, how will your obligation to pay commissions and royalties impact your revenues?
— Who are the key personnel needed to achieve your milestones?
— How many customers and what purchasing levels will you need to become cash flow positive and hit break even?
The importance of answering these and other important questions about your business before you plug assumptions into your financial model cannot be overstated. Also keep in mind that it behooves even the most optimistic of entrepreneurs to estimate conservatively and to build the business based on those conservative assumptions. If you get it wrong here it could mean the difference between a hugely successful venture and failure.
If your business relies on research and development activities, you should describe those in detail. By outlining your R&D roadmap, you will enable the reader to understand the potential that you see for your product and your plans for developing that potential.
Once you have described your solution, you will need to explain how you will reach your customers and get them to buy what you are selling. Customers are the lifeline of a business, so your marketing strategy should focus on how you will penetrate your market, grow your business, distribute your products or services (e.g., resellers, internal sales force, retail distribution) and communicate with your customers (advertising, promotional events, etc.). You will need to determine how much a customer is worth over the life of the customer's engagement with your business and your costs of acquiring that customer. On the sales side, you will need to consider the size of type of sales force you will use, sales tactics and periodic sales goals that are driven by your financial model. Remember, one size will not fit all, so it is important to develop marketing and sales strategies that are specifically tailored to your business and that can be modified as you grow.
Ideally, the financial model should be prepared by someone who is experienced in financial modeling and presentation. A sound financial model is the tool by which you can assess actual performance and course correct as the need arises. It should include:
The financial model will help you to determine whether your business requires large infusions of capital in order to develop your products and cover your monthly cash burn or whether you will have an identifiable pipeline of customers that will enable you to achieve significant revenue traction soon after starting your business.
If you are presenting your plan to investors, you may want to include your company's capitalization table as an attachment or appendix to your business plan. This will show who owns equity in your company, the type of equity they own and their percentages of ownership.
It is vitally important to let people know who you are and why your experience, background and expertise make you uniquely suited to build your business. Investors, vendors and strategic business partners will care as much (or more) about the strength of your management team as they will about your core business concept. Your description of your team and organization should include the names and biographies of the company's founders, key members of management, members of your Board of Directors and your Board of Advisors.
In the end, the process of creating a solid business plan is more important for the entrepreneur than the end product of that process. It will force you to think through every aspect of your business and identify opportunities and challenges. More importantly, it will serve as a roadmap as you embark on your journey toward building the next great company.
BET National News - Keep up to date with breaking news stories from around the nation, including headlines from the hip hop and entertainment world. Click here to subscribe to our newsletter.