Roseanne Barr Breaks Down In Tears In First Interview Since Her Racist Tweets Ruined Her Life
She attempts to explain what she meant.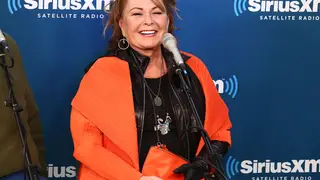 Roseanne Barr is speaking out in more detail about her racist tweets that led to the demise of her career and the cancellation of her eponymous ABC sitcom.
In the interview, she breaks down into tears while explaining that her extremely offensive words were misinterpreted by the public.
"It's really hard to say this but, I didn't mean what they think I mean," she told Rabbi Shmuley Boteach. "And that's what's so painful. But I have to face that it hurt people. When you hurt people, even unwillingly, there's no excuse. I don't want to run off and blather on with excuses. But I apologize to anyone who thought or felt offended and who thought that I meant something that, I, in fact, did not mean. It was my own ignorance, and there's no excuse for that ignorance."
Continuing to expound on the widespread backlash she's received from both her peers and fans alike after the messy situation, she broke down into tears.
"You have to feel remorse, not just repentance," she continued while crying. "That's just a step towards feeling remorse. And when you feel remorse, you have to follow it with recompense. You have to take an action in the world — whether it's through money or other things — to correct your sin. After your heart is unfrozen and after it stops being broken from the pain you caused others, you stop being a robot and you gotta come back to God. So it's remorse, and I definitely feel remorse."
Her extensive swan song comes after she suffered career setbacks including being dropped from her agency, ICM Partners, reruns of her show being pulled from Paramount Network, TV Land and CMT, and ABC greenlighting a spin-off of her hit show, titled The Conners, without her involvement.
Listen to her full interview, below, where she goes on to claim that she "horribly regrets" calling Valerie Jarrett out of her name: