EXCLUSIVE: Ashley Darby Reveals Why She's Thankful For Each Of Her 'Real Housewives Of Potomac' Co-Stars!
The reality star shared with BET Lifestyle why she's filled with gratitude this holiday season.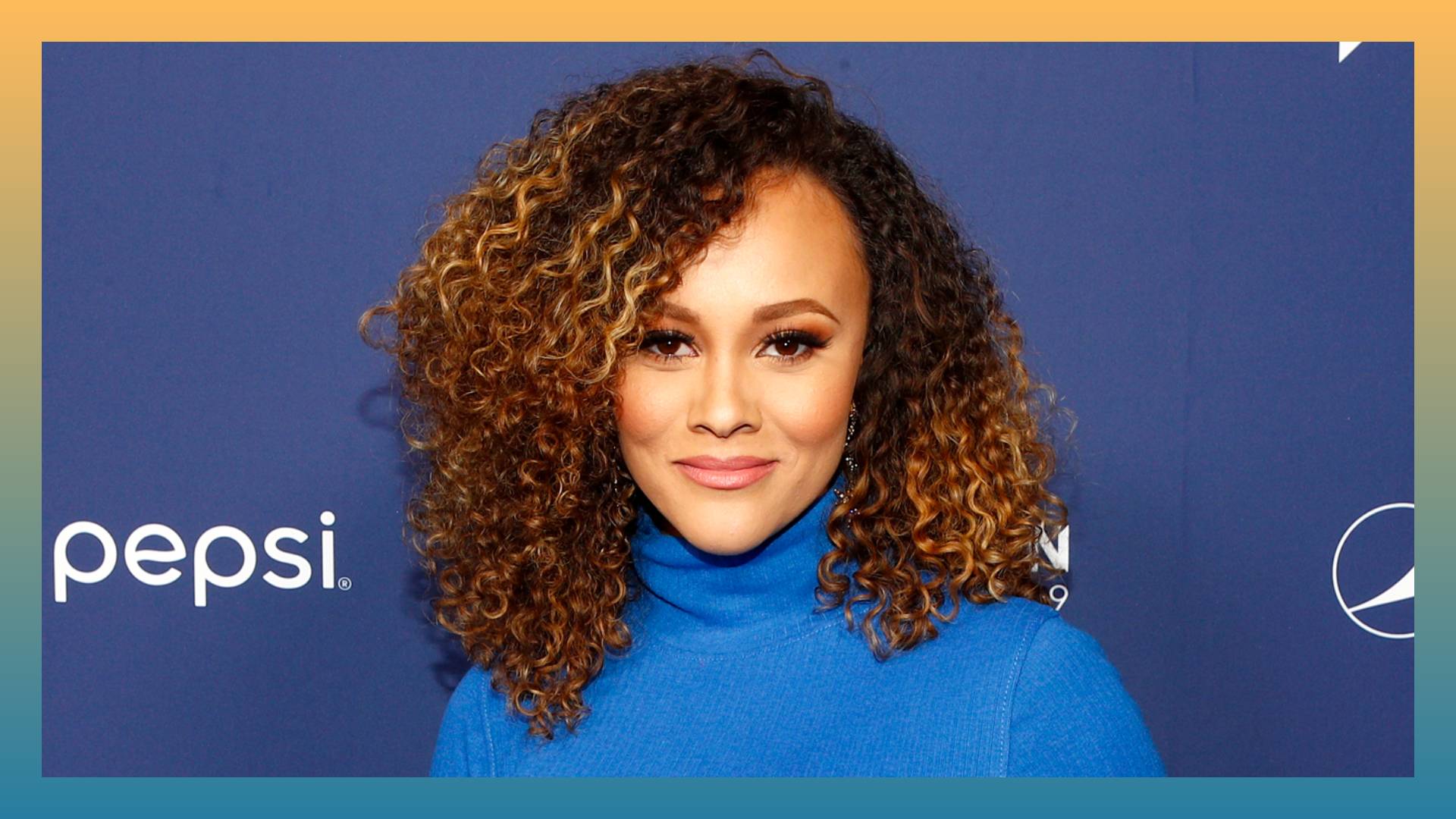 Ashley Darby is full of gratitude this holiday season! The Real Housewives Of Potomac star chatted with BET Lifestyle before the holidays to share how motherhood has changed her, what she's most thankful for, and the mindset she has to navigate divorce in the public eye.
Navigating Motherhood
"The biggest thing that I've taken from motherhood thus far is how much it's forcing me to grow. My patience is exponentially greater. And it's making me learn how to do better and be better. I've learned through reading that there are constructive ways to educate and discipline children. I've implemented those tactics. It's an exercise every day."
Using Self-Care To Get Back On Track
"With everything going on, I'm not as cognizant of taking care of myself as I want to be. I used to exercise pretty regularly and try to watch what I'm eating, but the real truth is I'm pretty stressed out right now. I'm finding it a little challenging to get the energy to exercise. I'm sort of eating what's comfortable versus what I know is good for me.
"I'm re-centering. I'm really going to try to focus on my meditations and journaling—those things that really help me get back to myself. I'm a little lost at the moment, but I'm looking forward to getting back on track."
Navigating Divorce On TV
"Divorce is just really hard because it's so individual. It's not like what's happening to me is gonna happen for the next guy or girl, it's all very individual. And it's so subjective based on what you're going through.
"The biggest thing that has helped me is reminding myself of who I used to be prior to being married and trying to do those things that I loved to do. While there have been great things from my marriage that I'm taking into life with me, I am reminding myself that I'm still that girl.
"The song I've been playing to help remind me of that is 'Her' by Megan Thee Stallion."
What She's Most Thankful For This Holiday Season
"I'm really thankful for this path that I'm on. Despite my struggles, I'm thankful every day that I'm happy, healthy and safe. I'm immensely blessed."
Why She's Thankful For All Her RHOP Castmates
"This is hard for some of the other ladies, but it is quite easy for me.
"Let's start with Robyn [Dixon]. Robyn is the most solid ear to talk to. If you're ever upset or need to talk about something, Robyn's got your back and she has great advice.
"I'm thankful for Gizelle [Bryant] being so funny and so witty—if you're in a bad mood, she'll distract you. If you're in a good mood, she'll hype you up some more. She's just so fun to be around.
"Wendy [Osefo] is incredibly smart. She's also super fun. She wears both of those hats so well. I love that about her.
"I love that Karen [Huger] is a lot of fun. She doesn't always show it to the public as much but to us, we definitely see a side. She is so fun.
"I really admire Candiace [Dillard-Bassett]'s tenacity with her [music] profession. I know it's not easy, but she kept going. That's amazing.
"Mia [Thornton] is a freak, I'm just going to say it. So if you want to talk about anything like fun or exciting, Mia is your girl. Judgment free. You can tell her you've done the craziest stuff, and Mia will be like 'really? okay girl!'"
Her Holiday Plans
"I'm actually working quite a bit up until Christmas and doing different events. I'm also going to Toronto soon. I don't have any fun things planned, but the holidays are always so fun because my family all get together. It's like 30 of us in one house for both Christmas and Thanksgiving. So both of those holidays, I look forward to immensely!"
What She's Looking Forward To The Most In 2023
"Honestly, I'm looking forward to being able to look back on this time—this very difficult time in my life. I'm looking forward to being able to look back on this and know that I persevered. I want to see how I make this a positive thing because it is a little challenging right now. I'm looking forward to seeing how I come out of this and the person that I'm going to be by next year."
Editor's Note: This story/interview has been edited and condensed for clarity.