Justin Bieber's Having a Tough Time in Norway
"Sorry" singer storms off stage.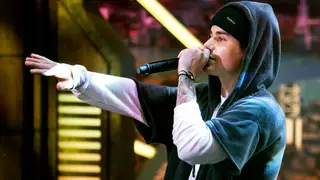 Justin Bieber must've been in a bad mood when he took the stage for a TV performance in Oslo, Norway, Thursday. Bieber stormed off and refused to perform after yelling at fans for not paying attention.  
He was attempting to clean up something a fan spilled on stage when he got testy with the crowd. "Guys, yo listen to me, are you listening?" he said. "I'm trying to wipe the floor, give me a second."
The Beliebers were probably so excited to see him in person that they weren't listening. Whatever the case, Bieber got angry and walked out. "I'm done," he said leaving the stage. "I'm not doing the show!"
 BET.com is your #1 source for Black celebrity news, photos, exclusive videos and all the latest in the world of hip hop and R&B music.
(Photo: Pablo Cuadra/Getty Images)