Have Mercy! BET Renews 'Tyler Perry's The Oval' For a Fourth Season And 'Tyler Perry's Sistas' For a Fifth Season
The chart-topping cable series will begin production at Tyler Perry Studios in Atlanta this Spring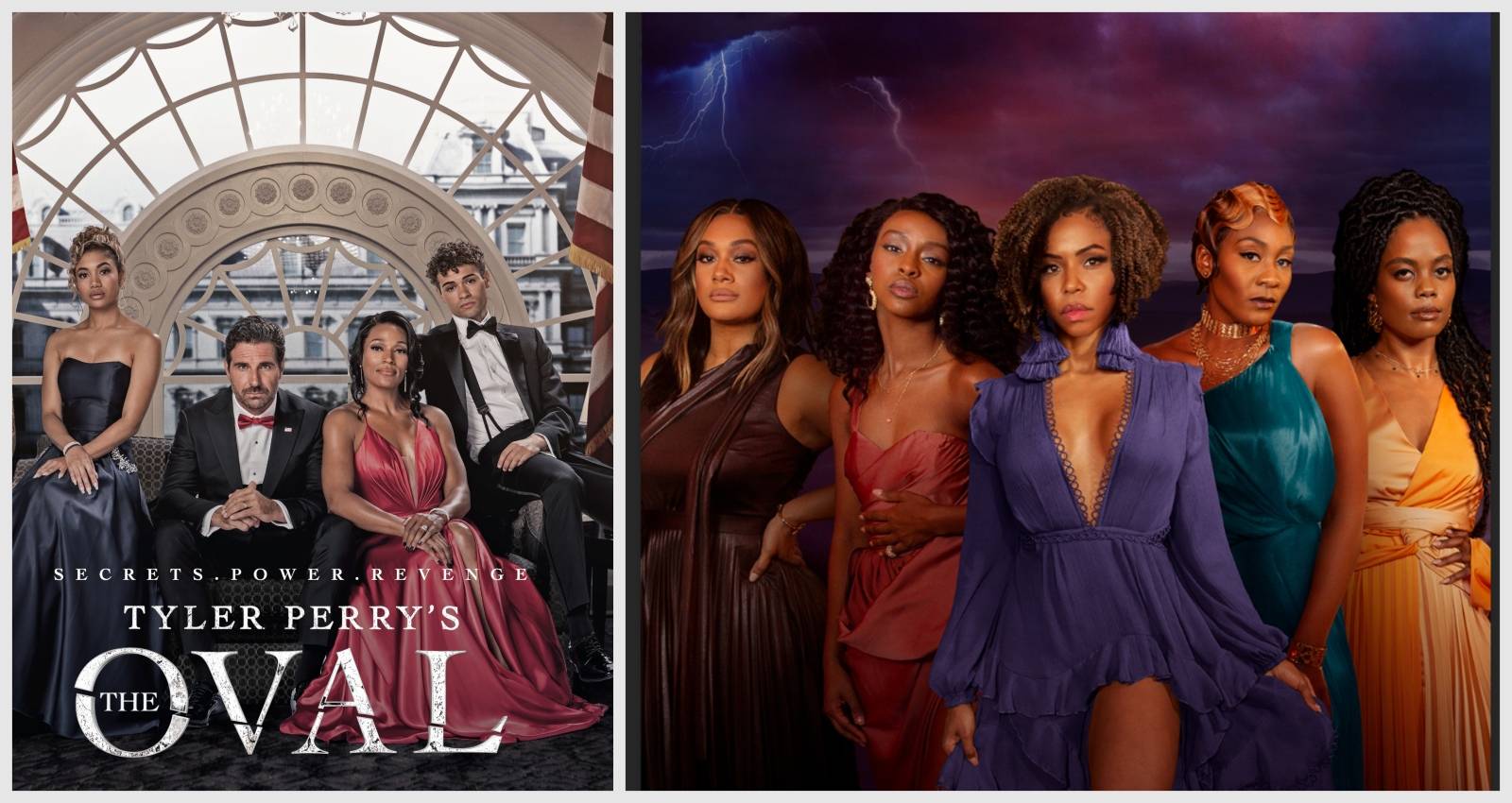 The week is off to an excellent start for super fans of Tyler Perry's award-winning programming after it was announced today (March 22) that Tyler Perry's The Oval and Tyler Perry's Sistas have both been renewed for their fourth and fifth season, respectively.
Viewers have been locked in place as BET and Tyler Perry Studios continue to reign supreme across platforms. Tyler Perry's Sistas and Tyler Perry's The Oval claim the #1 and #2 series currently airing on cable with African Americans P2+ respectively.
Last year Tyler Perry's The Oval,  which stars Ed Quinn, Kron Moore, Javon Johnson, Ptosha Storey, Vaughn Hebron, Teesha Renee, Daniel Croix Henderson, Lodric Collins, Ciera Payton, and more, averaged 1.3 million total viewers per episode.
The news comes just weeks following the season four premiere of Tyler Perry's Sistas. KJ Smith, Mignon (Andi ),  Crystal Renee' Hayslett (Fatima),  Ebony Obsidian (Karen),  Novi Brown (Sabrina), and Mignon Von's (Danni ) performance in Sistas earned the show an average of 1.6 Million viewers on BET and BET Her weekly.  The hit dramas have collectively generated over 315 million social views.
For those unfamiliar with Tyler Perry's The Oval, the show truly lifts the veil away from Washington D.C. politics showing the personal, professional and maniacal world of the U.S. presidency and those around it. The explosive season three final of Tyler Perry's The Oval will premiere Tuesday, March 23, at 9 P ET/PT on BET and BET Her. #TheOvalonBET
 Tyler Perry's Sistas on the other hand is a one-hour drama that follows the complicated life, career, friendship and relationships of five Black women in their 30s who are all on the verge of something amazing...or are they?
Production for both series is set to start at Tyler Perry Studios this Spring.