Ne-Yo: African-Americans Don't Get the Credit They Deserve
Ne-Yo: African-Americans don't get the credit they deserve, The R&B crooner is making history in his new film, Red Tails.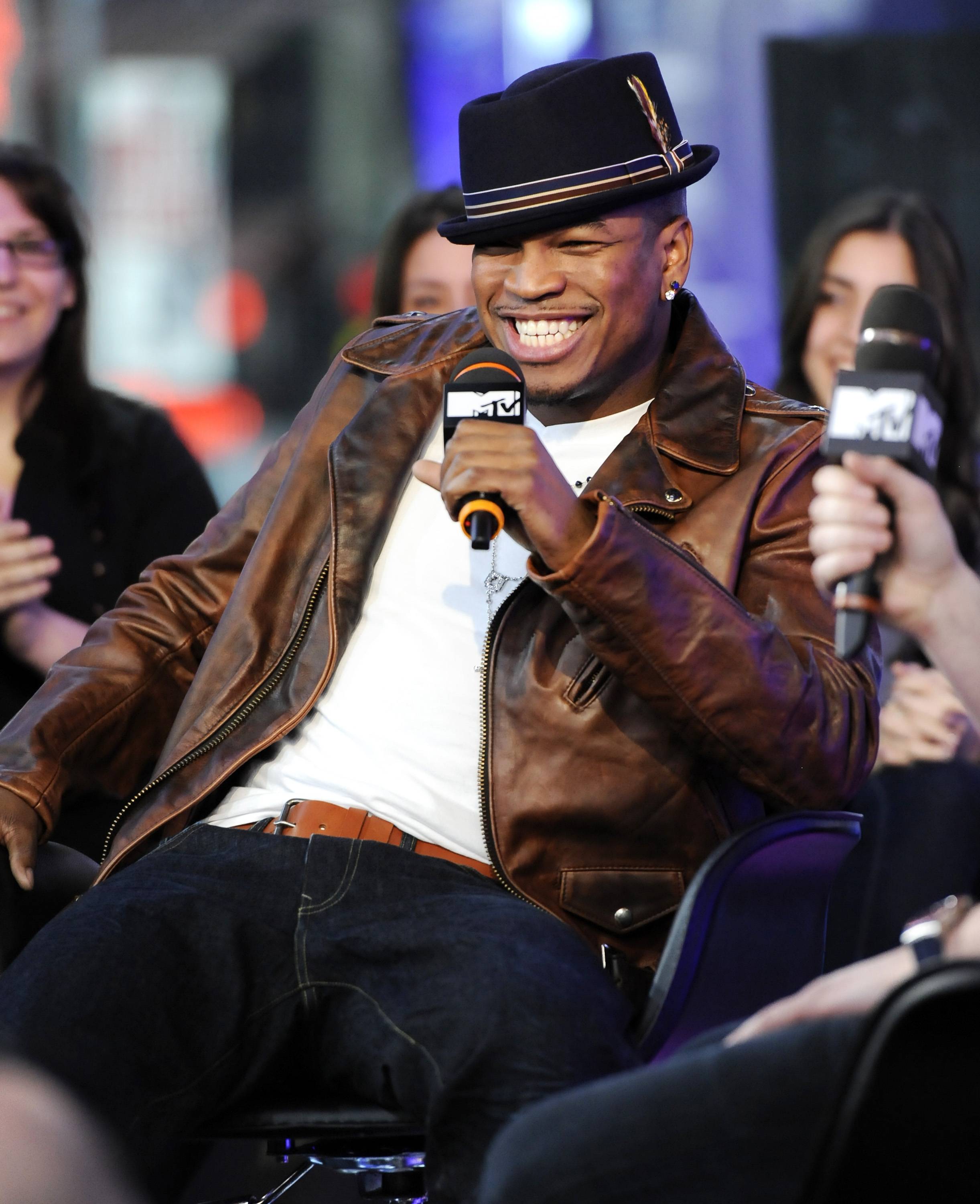 He walks like a boss, talks like a boss and effortlessly balances the multiple roles of music producer, singer, songwriter, and actor.  Ne-Yo is known to wear many hats in the world of entertainment and proves once again that he is always ready to add another to his impressive collection.
 
BET.com caught up with the soulful crooner to hear of his experience stepping into the shoes of the unsung heroes in the highly anticipated film Red Tails. Here, he shares lessons learned about the Tuskegee Airmen, thoughts on the Lindsey Lohan lawsuit, and tips for new parents Beyoncé and Jay-Z.
 
The story of the Tuskegee Airmen is a story that many think they know in full. What did you learn that you didn't already know about that moment in history?
Going into the project I didn't really know a whole lot. I knew that they were the first African-American fighter pilots in the United States Air force, but I had no idea that they were the very best bomber escorts, never losing a single bomber. That is a great thing! Nor did I know that a lot of the Tuskegee Airmen died after their airplanes were shot down and landed in the ocean. They drowned because they never learned how to swim because all of the pools on the military base were for whites only. [Pauses] That upset me! It was definitely a learning experience and something that I will never forget.
 
This movie dives deep into racism. Considering that Black History Month is coming up, what type of newfound perspective did this experience bring to your life?
I feel like we, as African-Americans, have been doing amazing things for a really long time and have not been getting the credit we deserve. This is why I defiantly have to "tip my hat" to George Lucas and Anthony Hemingway [director]. Lucas has deemed this a "passion project," a story that he has wanted to tell for a really long time. I'm happy to be a part of making history.
 
The last few films we've seen you in were in supporting roles. Do you see yourself jumping to leading man status?
I am a little afraid of that! [Laughs] I feel like I need to get a few more notches on my belt before I try to tackle something as heavy as being a leading man in a movie. A leading man basically carries the entire movie and that's no small feat, especially for somebody that is still very new to this craft. Let me get a little more practice in!
 
What type of film would that be? A love story perhaps, with your own music playing in the background?
That's a possibility! [Laughs] Although when I told myself that I was going to do this acting thing, I wanted to tackle some projects that were 100 percent outside of what "Ne-Yo" is. I feel as though a romantic comedy might be a little expected. I'd rather do something that you wouldn't expect to see me in. Perhaps an action film, a thriller or something super dramatic.
 
You have worked with everyone including Whitney, Mariah, Celine Dion and Beyoncé.  Out of everyone you've worked with, who had the strongest effect on you musically?
Man, that's a difficult question! I try to learn something in everything I do, especially musically. Celine Dion has an effortlessness in her voice. While listening to her, most people probably picture her straining to hit the notes. In actuality, she is looking at her phone and just belting! That showed me that your voice is a muscle, the more you train the muscle the easier it is to use it. Beyoncé has an effortless talent. It is not going to take her long to do the song. I gave her the song and said, "I'm going to go get a drink of water." I came back and the song was done! I was like "Okay, I'm going to take off then. Nice to meet you, bye!" [Laughs] It was that easy!

No disrespect to anyone that I've worked with, but I have to say Mary J. Blige above all. Every musical session has always turned into a therapy session. We sit and talk about life, family, the black, white and gray of what it means to be in this music business and how it can affect your life negatively and positively. She is like everyone's favorite "Auntie." You go to her and she always has the best advice, she knows exactly what to say and she tells you what you need to hear when you need to hear it. I love that about her, on top of the fact that she is ridiculously talented!
 
Lindsay Lohan sued both you and Pitbull for referencing her in the song "Give Me Everything." Is there an update on that lawsuit and were you surprised that she sued you?
There is no update to my knowledge. I was a little shocked when I heard about it; especially in that there was nothing negative said about her. But you know what, it is what it is. You take the good with the bad. It is one of the drawbacks of being in the music industry. You know stupid things happen for stupid or non-stupid reasons and that is pretty much all I have to say about that.
 
Well, let's talk about the good. Your girl Beyoncé is now a mommy. Do you have any tips for her and Jay-Z?
The good thing about the both of them being in the music business is that there isn't a whole lot of sleep in this industry. That absolutely helped me in the first stages of parenthood because there is no sleep in the beginning! The baby is up every two hours, all throughout the day and night. So thank God that they don't sleep anyway because they ain't fittin' to get any anytime soon! [Laughs]

Red Tails opens in theaters on Friday.


BET.com is your #1 source for Black celebrity news, photos, exclusive videos and all the latest in the world of hip hop and R&B music.
(Photo: Evan Agostini/PictureGroup)