3 Memorable Lance Reddick Roles
The Yale graduate passed away on Friday, March 17, but left an indelible mark on the acting world.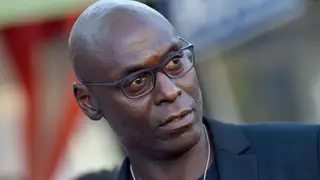 The acting world and fans of Lance Reddick are in mourning on the heels of the 60-year-old actor's death on March 17th. Reddick, who graduated from Yale, began his acting career in the early 1990s with a series of minor roles in film and television. He had guest spots on shows like New York Undercover and Law & Order and bit parts in movies such as The Siege and  Great Expectations. However, it wasn't until 2002 that he landed his breakthrough role as Lt. Cedric Daniels on the HBO drama The Wire.
Let's take a look back at 3 of Reddick's most memorable roles.
The Wire - Lt. Cedric Daniels

Lance Reddick's portrayal of Lieutenant Cedric Daniels on the HBO drama The Wire is widely regarded as one of the most captivating and nuanced performances in television history. Reddick's portrayal of the conflicted and complex police officer is a testament to his immense talent and dedication to his craft.

In The Wire, Lt. Daniels is a high-ranking officer in the Baltimore Police Department's Criminal Investigations Division. He is a deeply principled and competent officer who is tasked with leading a team of detectives as they investigate the city's drug trade. However, Daniels is also struggling with his own demons, including a strained relationship with his wife and a history of corruption within the department.

Reddick's performance as Daniels is masterful, capturing the character's inner turmoil and his unwavering dedication to his job. Throughout the show, Reddick expertly navigates the complex relationships between Daniels and his colleagues, as well as his own personal struggles. He brings a depth and complexity to the character that few actors could have achieved.

Fringe - Phillip Broyles

Reddick played the role of Phillip Broyles on the TV series Fringe. Broyles was a senior FBI agent who led the Fringe Division, a special task force dedicated to investigating mysterious and unexplained phenomena.

Reddick's portrayal of Broyles was a standout performance throughout the show's five seasons. He brought a level of authority and gravitas to the role that made Broyles a commanding presence on screen. Despite being a tough and no-nonsense leader, Reddick was also able to convey a sense of compassion and empathy for his team.

One of the most exciting aspects of Reddick's performance was his ability to show the character's vulnerabilities. Broyles had a complicated backstory, including a tragic personal loss, and Reddick was able to bring depth and complexity to the character that made him much more than just a stereotypical tough guy.

Reddick's chemistry with the rest of the cast was also crucial to Fringe's success. His scenes with Anna Torv's character Olivia Dunham were compelling, as the two actors were able to convey a deep mutual respect and understanding.

John Wick Franchise - Charon

Reddick's role as Charon in the John Wick franchise is a standout performance that adds depth and intrigue to the world of the Continental, a clandestine network of hotels that serves as a hub for assassins.

Charon, the concierge of the Continental, is a mysterious and enigmatic figure who plays a pivotal role in the first three John Wick movies and in the recent sequel that will be released on March 24. Reddick's portrayal of Charon exudes a quiet confidence, with his precise movements, stoic demeanor, and elegant attire making him an imposing presence despite his relatively small stature.

One of the most striking aspects of Reddick's performance is his ability to convey a sense of history and tradition through his character's interactions with John Wick (Keanu Reeves), who is himself a legendary assassin. Charon's respect for John is palpable, but there is also a sense of wariness and caution in their exchanges, hinting at a deeper backstory that has yet to be fully explored.

Reddick's performance also demonstrates an impressive range, as Charon's demeanor shifts subtly depending on the situation. In some scenes, he is almost playful, such as when he reveals a hidden cache of weapons to John in the Continental's basement. In others, he is deadly serious, such as when he confronts the Bowery King (Laurence Fishburne) in the third film.