Mind Your Money: Amateur Podcaster With Dream Of Becoming A Sports Journalist Gets Expert Career and Financial Advice
"I want to be a person like Oprah who can sit down with an athlete and ask the real questions."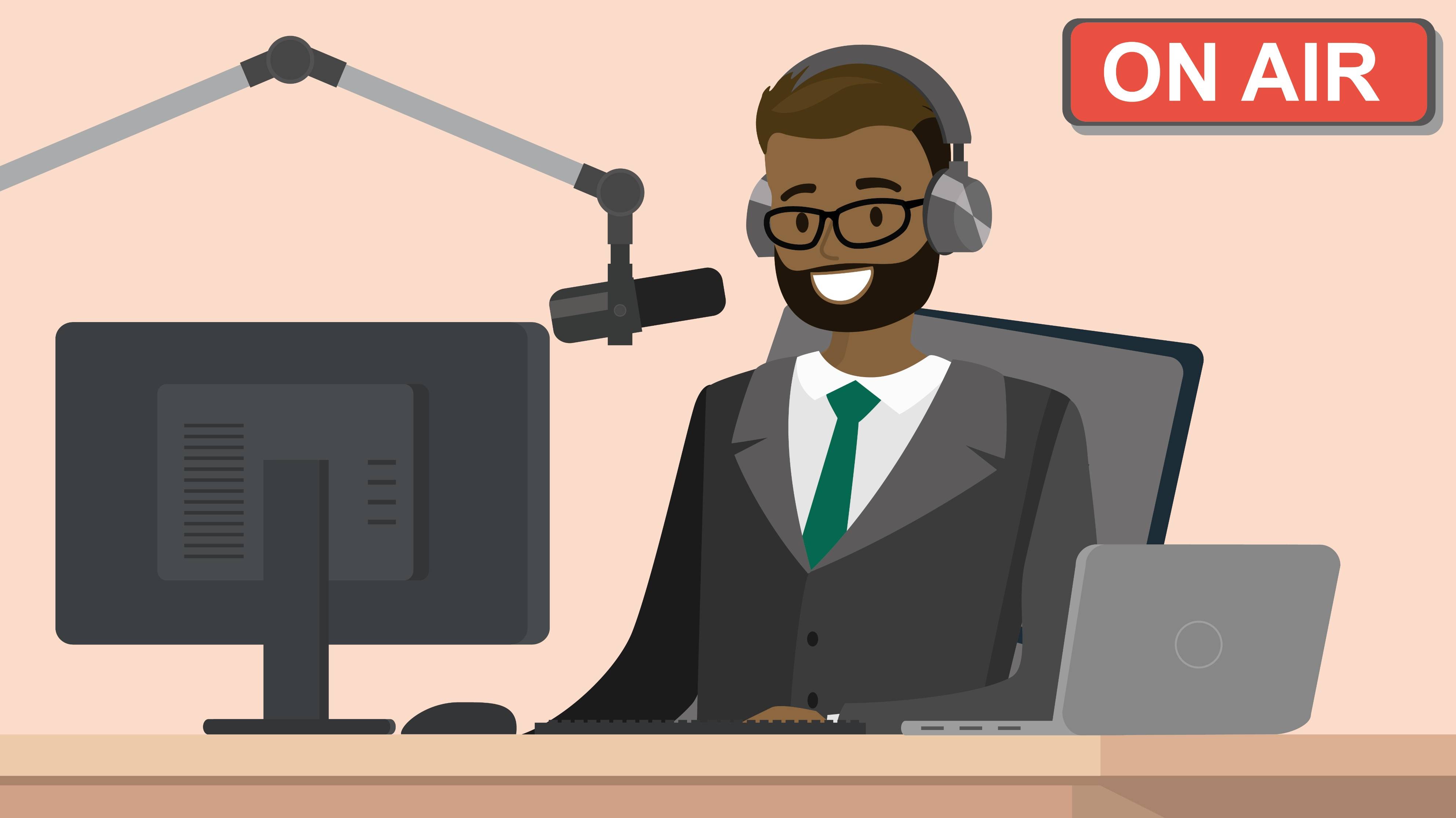 Occupation: security guard, amateur podcaster at "So Indecisive"
Money Goals: To break into sports journalism
Jermaine Eady works as a security guard to pay the bills, but his dream career is to be a journalist.
"I want to be a person like Oprah who can sit down with an athlete and ask the real questions," said Eady, 29, of Smyrna, Georgia. "People aren't asking the right questions, and they just want to ask the "Wow" questions for shock value. I want to have a conversation and tell their stories."
Eady majored in sports marketing and media in college, but building a career in journalism, as many journalists know, is not the easiest.
"I kept running into the same hurdle everywhere," said Eady about searching for work in the media. "They hit you with the "Well, do you have any experience?" He did not.
Determined to find a way into a media career, Eady created a podcast with a group of friends. Eady and his crew run the "So Indecisive" podcast, a hip-hop-infused program that offers hot takes on the day's trending topics, and they also share personal stories. In fact, Eady recently discussed reuniting with a long-lost older brother. Eady, laid off from a front desk hotel job during the pandemic, wants to monetize the podcast eventually.
"One thing that the pandemic taught me is that no job is secure," he said.
Not only does he want to earn income to help finance his independent media pursuits, but he also enjoys photography and needs more sophisticated equipment to go pro.
His current job in security is contractual; therefore, he has no healthcare. However, he recently applied for a flight attendant position to earn more money and benefits.
Eady earns a $40,000 salary as a security guard. His two-bedroom apartment where he lives with his sister is $1,100 monthly.
His student loan payments are just under $90 per month and are income based. His car note is $430 per month, his insurance is $200 monthly, and his cell is $108 per month.
Eady wears his hair in locks but goes to the barber to get a line-up, which costs  $30 to 40 per month.
Horror films and small gifts for his teen nephew consume his discretionary income.
"I need to get these bills out of the way," says Eady, who spends up to $200 per month on food.
Phoebe Gavin, a career and leadership coach and executive director of talent and development at Vox.com, says that Eady can have a journalism career. The key is to build up his skills around his preferred medium, such as broadcast, audio, text, or video, etc.
"The challenge behind getting into the industry when you've been out for a while, or if you're coming from a separate or a different career, is demonstrating that you have the skills and instincts to do the work well," said Gavin.
Gavin says it's good that Eady's podcast can help to develop his skills and portfolio. To fill in the gaps of where he may be lacking regarding the type of sports journalist he wants to be, he  "needs to find a way to produce that for himself," Gavin said.
Gavin suggests building skills through online learning platforms like Skillshare or LinkedIn Learning, going "deep into YouTube," and getting involved in professional organizations such as the National Association of Black Journalists. Raising his visibility on Twitter, as well as applying for journalism fellowships, can also build his career.
Personal finance expert Rahkim Sabree says that Eady's focus should be maximizing his income and minimizing expenses "so that he can save and invest in not only his future but his vision."
Sabree says it's good that Eady wants to turn his passion for journalism into a side hustle. "With very low overhead he can start a blog that discusses the topics he covers in his podcast," said Sabree, who is the author of the book "Financially Irresponsible." "Tools like Descript can make it easy to download a transcript of his podcast episodes for repurposing into long or short form blog posts."