Lupe Fiasco Calls Obama a Terrorist
Lu is in disagreement with the president's foreign policy.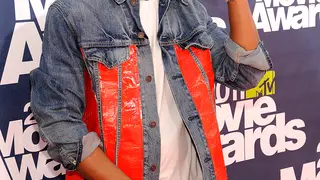 Lupe Fiasco's political views have always been something of a minefield, but in a recent interview the outspoken rapper dropped his biggest bomb yet. Asked by a CBS.com reporter about the politically charged content of his latest album, Lasers, Lupe called President Barack Obama the "biggest terrorist" in America.
"My fight against terrorism, to me, the biggest terrorist is Obama in the United States of America," he said.
Lu alleged that the actions of Obama and the United States government are ultimately to blame for terrorism abroad.
"You know the root cause of terrorists is the stuff the U.S. government allows to happen. The foreign policies that we have in place in different countries that inspire people to become terrorists," he said.
Despite his radical views about the government, Lupe said he doesn't bother participating in elections.
"I don't vote. No I don't vote. I don't get involved in politics. It's meaningless. To be honest," he said.
On Twitter, Lupe didn't back away from his comments, but added what appeared to be a vague addendum.
"Defend the wicked. Celebrate the wrong. Decorate the ghastly. Learn from the fools. Prize the worthless. Woe the times in which we live," he tweeted.
(Photo: Frank Micelotta/MTV/PictureGroup)