For Charles Rangel, A Cloudy Political Outlook
After 40 years of service, Harlem Congressman Charles Rangel finds his reelection prospects dimmed by redistricting, changing demographics and political challenges.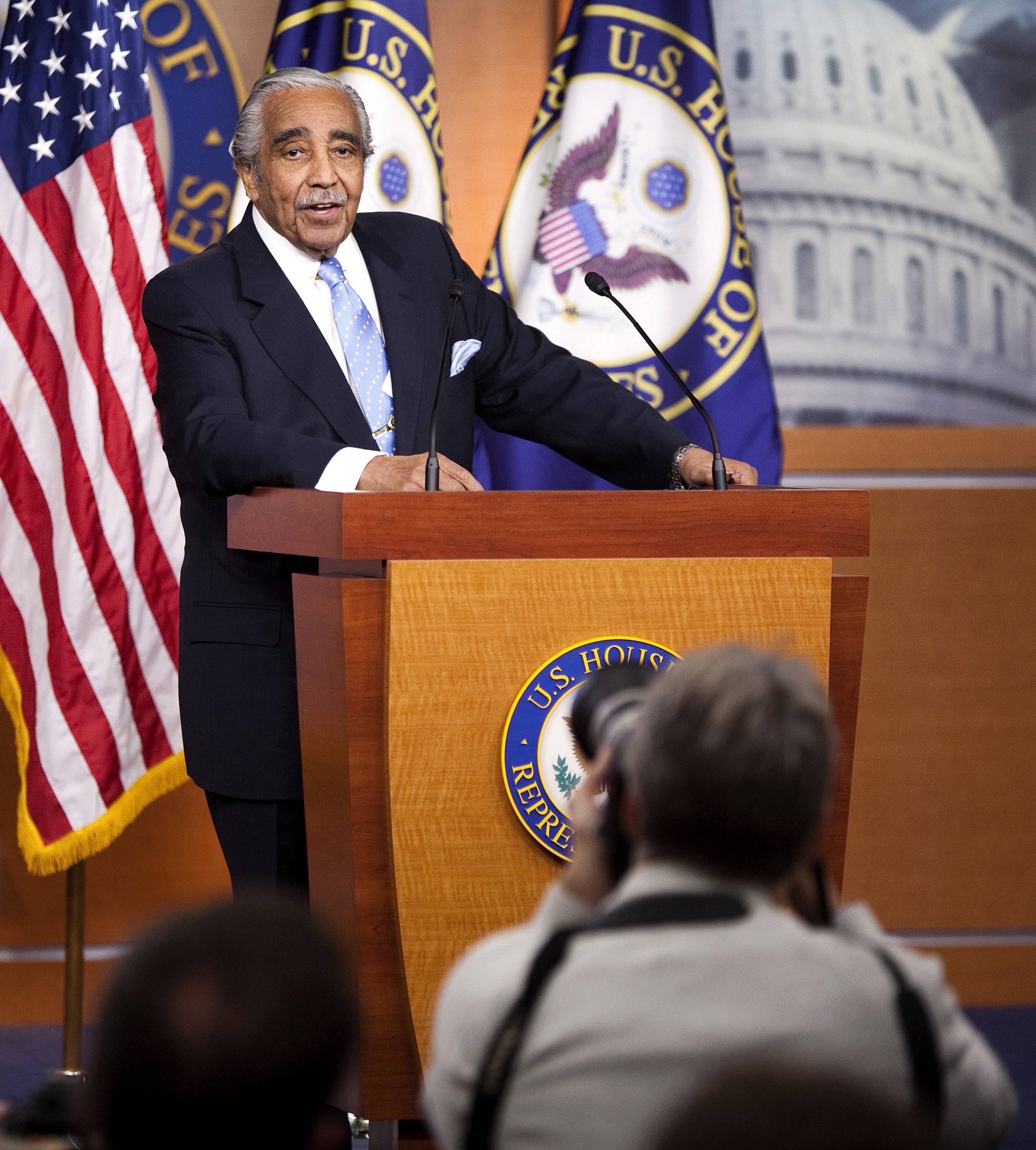 He is the third most senior member of the House of Representatives and the dean of New York's congressional delegation, with 40 years in Congress. Charles B. Rangel, the onetime chairman of the powerful Ways and Means Committee, has become one of the most visible and well-known Black members of Congress and is widely viewed as a spokesman on behalf of urban America.
But Rangel's reelection prospects are now very much rocked by a number of circumstances beyond his control. For one thing, Harlem, long the centerpiece of his district, has become increasingly less Black. Also, with New York losing two congressional seats as a result of the 2010 census, it is likely that Rangel's district will have to spread to areas that are far less familiar with him.
All of this creates an air of uncertainty for the 81-year-old congressman who came to office after defeating Adam Clayton Powell Jr. in the Democratic primary in 1970.
"Charlie Rangel is a living legend in New York, so his prospects are always positive," said Patrick Jenkins, a political consultant who heads the firm Distinctive Public Affairs in New York. "But redistricting does present several challenges for him in terms of how much new ground he may need to pick up. And in picking up new ground, he gets voters who don't really have a relationship with him."
At the moment, there is a good deal of behind-the-scenes maneuvering and drama in New York and among legislative leaders in Albany about precisely what that new ground might be. Rangel's current district is about 25 percent African-American, compared to 65 percent in the district when he was first elected.
Because of the dwindling Black population in Harlem — the district is now largely Latino — demographers and elected officials say there seems to be no way of crafting a largely African-American district in Manhattan. So, in order for Rangel to run in a district with a significant Black population, the boundaries would have to extend from Harlem into a large section of the Bronx and into Westchester County, specifically into White Plains.
Taking in all of that territory would leave Rangel, a founder of the Congressional Black Caucus, running in a district that was no more than 48 percent African-American. And, under that scenario, roughly half of the new district would be new territory for Rangel, consisting of voters who would be asked for the first time to support the Harlem congressman.
Then, there are the political pressures. Many New York politicians insist that Rangel could prevail under the proposed new district. But they question how long the legendary congressman would remain in office, particularly if the Democrats remain in the minority. And that has reignited long-simmering jockeying over who Rangel's successor should be — a list that now is likely to include elected officials from the Bronx.
Also, after stepping down as House Ways and Means chairman in the aftermath of an ethics scandal, Rangel is said by his fellow politicians to be less enamored with commuting between Harlem and Washington.
The scenario will become clearer next month, when the New York State Task Force on Demographic Research and Reapportionment unveils its initial proposals for New York's new congressional lines.

BET Politics - Your source for the latest news, photos, and videos illuminating key issues and personalities in African-American political life, plus commentary from some of our liveliest voices.
(Photo: Joshua Roberts/Getty Images)