New Music Monday: Pharrell, Saucy Santana & Rae Sremmurd Start Your Week With A Fresh Batch Of New Tunes
Tune in every Monday to catch songs you need to add to your rotation.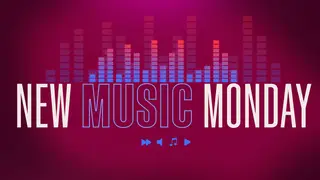 Discovering new music, albums, and artists can be hard, considering how much it all arrives in overwhelming waves on a weekly basis.
Don't worry, because BET.com has you covered with our New Music Mondays column. Built with you in mind, you won't miss out on the latest sounds thanks to us sifting through them to make things easier.
Curated by Wongo Okon, you'll find a familiar (and not-so-familiar) array of artists, emerging music, and a diverse range of genres as well.
So, without further ado, here are 10 new records that you should kick off your week with — led by Pharrell, Saucy Santana, and Rae Sremmurd.
Pharrell – "Cash In Cash Out" feat. 21 Savage & Tyler The Creator

It's not every day that we receive new music with Pharrell as the lead artist. That's one of the reasons that his new single "Cash In Cash Out" with 21 Savage and Tyler, the Creator is special. Pharrell's piercing off-kilter beat provides the perfect backdrop to 21 and Tyler's aggressive verses.

Saucy Santana – "Booty" feat. Latto

Saucy Santana is having his moment right now! When he previewed his "Booty" collaboration with Latto, you just knew that things would get better for him. The track supplies a nostalgic feel as it samples Beyoncé and Jay-Z's "Crazy In Love" and The Chi-Lites' "Are You My Woman? (Tell Me So)." 

Additionally, it's also the carefree fun-spirited song that's perfect for the impending summer.

Rae Sremmurd – "Denial"

Rae Sremmurd is four years removed from their last album SR3MM, but finally, that wait is about to end. The duo composed of Swae Lee and Slim Jxmmi began teasing their fourth album Sremm4Life with its lead single "Denial." 

It's laid back and chill as Rae Sremmurd has proved they can be with their music. All in all, the record seeks to convince a woman that their love is real and something that can last a lifetime.

Coi Leray – "The One"

Coi Leray gave us a healthy dose of great music earlier this year with her debut album Trendsetter. On it, she showed all sides of her versatile artistry, with one of them coming alive on her newest single "The One." 

She flaunts her confidence and notes that she is the prize in all areas while everything else is second-best in her eyes.

Capella Grey – "OT" feat. Ty Dolla Sign

While some are seeking love this summer, Capella Grey and Ty Dolla $ign are hoping to be free without commitments this summer. 

Their "OT" collaboration, short for "outta town," captures them doing their very best to keep their multiple companions happy and as far apart from each other as they can.

Ryan Trey – "Only Us" feat. Babyface Ray

While Ryan Trey took three years to give us his second project, which was last year's A 64 East Saga, the Louisville native may have a quicker turnaround with his third project. 

He returns with "Only Us" alongside Babyface Ray, a thumping record that uses to confess his love to a woman while also committing to an exclusive relationship with them.

Kash Doll, Rubi Rose & DreamDoll – "Abow" feat. ShantiiP

The talented trio of female rappers flexes their sexual prowess with straight-to-business verses over the track that samples The Showboys' "Drag Rap."

Nardo Wick – "Riot"

After the success and warm reception that he received with his debut project — Who Is Nardo Wick? — the Jacksonville native is ready to turn things up a notch with its upcoming sequel effort. 

The road towards that continues with "Riot," which arrives as a raucous effort from Nardo Wick that promises a stifling clap back if he is ever done wrong.

Dende – "Block Me"

The stirring record presents a man who is forced to acknowledge his wrongs after a past relationship, one he seemingly took for granted, comes to an end.

SHAH – "Comfort"

Following years of singles, L.A. by the way of Kansas City, Missouri singer SHAH has arrived with his debut single Ambivalence. 

Filled with heartfelt and emotional records from top to bottom, a stand-out on the project arrives with "Comfort." 

SHAH is deep in love on this record, and through it all, he asks that, at the very least, his new companion be his source of comfort.

Enwongo Okon, better known as Wongo, is a music journalist who has contributed to 2 Dope Boyz, Uproxx, Revolt, and Pitchfork. Rhode Island is home. Debate about all things music at @WheresWongo.