This Day in Black History: April 7, 1915
Jazz singer Billie Holiday was born on April 7, 1915.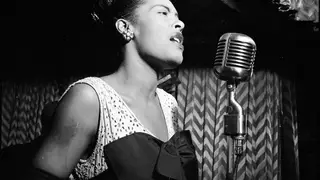 Billie Holiday is widely considered to be one of the greatest Jazz singers of all time. The artist known as Lady Day, born on April 7, 1915, had a rough start to life — she dropped out of school in the fifth grade, lived in poverty, and turned to prostitution in a desperate attempt to earn some money. She found her opening into the music industry when she auditioned to sing at a Harlem speakeasy.
Soon enough, Holiday was booking gigs in Harlem Jazz clubs and at 20 years old, won the attention of jazz writer and producer John Hammond. During the 1930s, she flourished with her slow vocals filled with emotion and songs like "Strange Fruit," "God Bless the Child" and "Gloomy Sunday" parlayed a pain brought on by years of racism and personal turmoil.
By the late 1940s, Holiday found her star waning under the burdens of alcoholism and drug addiction. She died practically penniless from pulmonary edema and heart failure caused by liver disease on July 17, 1959.
BET National News - Keep up to date with breaking news stories from around the nation, including headlines from the hip hop and entertainment world. Click here to subscribe to our newsletter. 
(Photo:  William Gottlieb/Redferns)