Commentary: Sandra Bland, Suicide and the Myth of the Strong Black Woman
Black women can commit suicide, even if Bland didn't.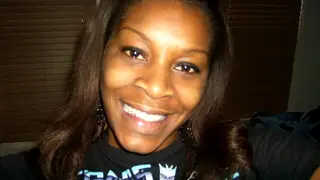 Since the news hit that Illinois native Sandra Bland, 28, was found dead in a Texas jail due to an "apparent suicide," Bland's family and protesters have been extremely vocal that they don't believe this is how the vivacious woman died.
She was a #BlackLivesMatter activist, a woman who was on "cloud nine" with her new job and ending her own life was "unfathomable." Even some media outlets reported her death could be unlikely because of low suicide rates among Black women.
Essentially, she didn't fit the mold of who normally kills themselves.
And I get it. I have a really hard time believing that Sandra Bland hung herself, regardless of what police, the coroner and a few random inmates claim. There are just too many missing facts and suspicious details around her death. Why did it take 90 minutes to find her body? Why was she "unusually" placed in a cell by herself? Better yet: Why was a woman pulled over for a routine traffic stop, dragged from her car, physically assaulted and booked in the first place?
And while I understand that there is an increased risk for suicide due to the trauma when placed under arrest, the current era of police terrorism we live in and the devaluation of Black lives, I have a sinking feeling that something sinister is at play here. 
But there's something else that doesn't sit well with me: The conversation around how women like Bland — women like us — just can't commit suicide.
Don't get me wrong or twist my words: This is not a judgement against Bland's family as they fight ferociously to seek justice for their daughter by any means necessary. I even appreciate the media's attempt to raise questions around and even nuance Bland's death — an act that rarely ever happens when reporting on Black lives.
But Black women do and can kill themselves regardless of how strong they seem.
And these are just the stories that we hear about. 
It's true, existing data shows that we have lower suicide rates compared to white women, but this doesn't mean this isn't our problem. Suicide is steadily increasing among Black women ages 15-25 and a 2012 study suggests that Black women have a higher incidence of having suicidal thoughts due to racial and gender bias we experience. Not to mention, those rates could actually be higher, as there have been claims that experts may exclude Black women from research, in the same fashion they do when looking at eating disorders, due to cultural misconceptions, stigma that suicide is a "white thing."

But most important, believing that someone like Bland couldn't have killed herself continues to perpetuate the trope of the "Strong Black Woman." This dangerous myth demands that Black women withstand excruciating pain without breaking a smile. It also rarely allows for us to be vulnerable or indulge in our own emotions, rendering us to suffer in silence.
And not even Bland could perform the role of Superwoman all the time. In a video she put online prior to her death, she admitted to having suffered from post-traumatic stress syndrome and depression. She said:
"I want you guys to know that I'm a human…it's OK, it's OK to talk about it. I think that those illnesses are something that the African-American culture turns a blind eye to and act like they don't affect us, and they do."
She couldn't have been more right.
So as we continue to #sayhername and loudly raise our concerns about what really caused Bland's death, I challenge us to be extremely careful about how we talk about suicide among Black women, because we could potentially end up doing more harm than good by further pushing this issue deeper into our cultural closets — an act that we just really cannot afford right now.
The opinions expressed here do not necessarily reflect those of BET Networks.


BET.com always gives you the latest fashion and beauty trends, tips and news. We are committed to bringing you the best of Black lifestyle and celebrity culture.
(Photo: Courtesy of Bland family/AP Photo)